One of the most frequent things you do on your iPhone, iPod Touch or iPad is probably log in to some sort of account. Whether it be your iTunes account, Facebook account, Twitter account, you name it! Nowadays we have so many accounts with different services it is painstaking to always have to re-type information like your email address.
Thankfully Apple introduced a feature called Keyboard shortcuts in the iOS 5 firmware generation that can be taken advantage of to make it so you never have to type your email address again. The process simply involves creating a shortcut that when being tapped twice will reveal the defined email. Just how would you go about doing this? Take a look at our handy animation below or follow the steps shown underneath.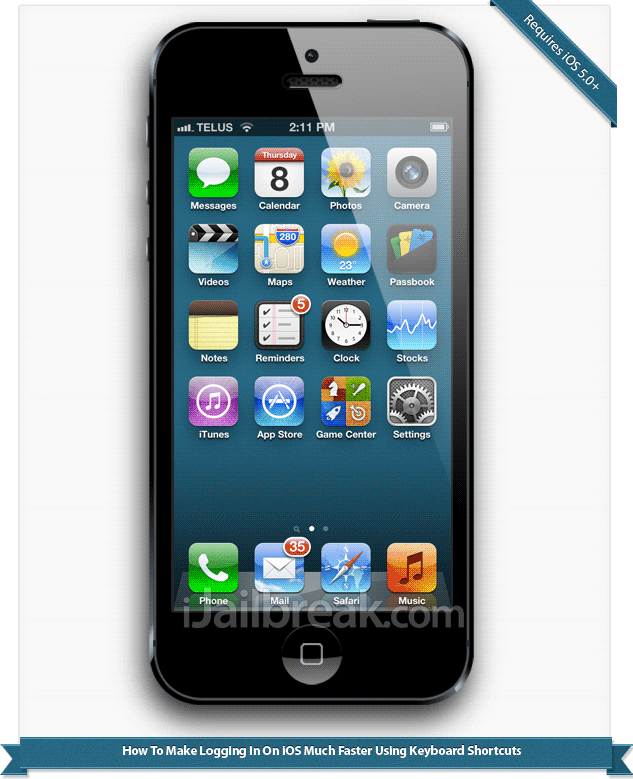 Step 1) – The first thing you will need to do is launch Settings from your home screen.
Step 2) – With Settings up and running you will need to go into the General tab, followed by the Keyboard tab and finally tap on the Add Shortcut button.
Step 3) – In the Phrase text field enter an email address. Next, in the Shortcut text field choose a symbol/character on your keyboard that you want your shortcut to be based from and tap it twice.
Step 4) – Once you have done this tap the Save button and you should see your shortcut displayed in the shortcuts list. If you want to create an additional shortcut for another email address do this now by following the same procedure detailed in Step 3.
Step 5) – Your shortcut is now ready to use! To test it out go to a website that requires you to login and double tap the symbol or character you chose for your shortcut. An autocorrect suggestion will now appear, simply tap the space bar to let it take effect.
This handy little trick reduces the amount of tedious typing you have to do on your iPhone, iPod Touch or iPad. We hope you have enjoyed this quick iOS tip. Please leave any further thoughts or questions in the comments and stay tuned for more.