If you constantly browse the internet on your iPhone using mobile Safari then you also probably have a habit of having a ton of tabs open at one time. Sometimes it is hard to not have a lot of tabs open as it is hard to control which webpages open in new tabs and which open in the same window. Although clearing these tabs is not a hard process, it gets kind of repetitive tapping the small X button in your tab overview page.
There is actually a much quicker way to quickly close all of the tabs open in mobile Safari. Just how would you go about doing this? Take a look at our handy animation below or follow the steps shown underneath.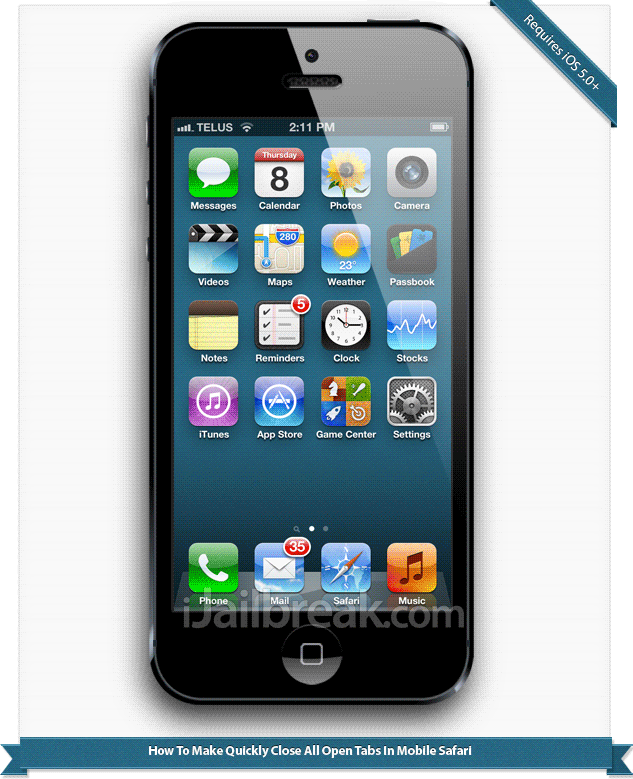 Step 1) – Launch the Settings app from your SpringBoard (home screen).
Step 2) – From the Settings app go into the Safari tab.
Step 3) – Once you are inside the Safari tab toggle Private Browsing on, and then tap the Close All button in the pop-up window that will appear. As you do not want Private Browsing to stay enabled, toggle it back off and once again tap the Close All button.
Step 4) – Open Safari from your SpringBoard and there should be no tabs open whatsoever.
This is actually a pretty old trick, but hopefully not all of you knew about it. We hope you have enjoyed this quick iOS tip. Please leave any further thoughts or questions in the comments and stay tuned for more.