As many of you will know, BlackBerry 10, the much anticipated new operating system for the Canadian company BlackBerry, was released just over a week ago. At the event, two phones were unveiled: The full touchscreen Z10 smartphone, and the the touch and type Q10 smartphone, with a QUERTY keyboard. The Z10 went on sale immediately after the event in Canada and the UK, but the Q10 will not be available until April in Canada and the UK. The US will be getting the Z10 in March.
The Z10's sales have been breaking BlackBerry records in both Canada and the UK, but is it really worth getting BlackBerry's make or break new OS?
One of the main reasons for getting the Z10, is the new messaging hub. This works in a way that means you don't have to leave your app to see who just sent you a message. You simply slide your finger to the right, have a look at the hub, and slide back. The hub shows all your messages and updates, and you can reply straight from it.
Another reason for getting any BlackBerry phone, is BlackBerry Messenger. For those who don't know what this is, it is an instant messaging service only available for BlackBerry smartphones which is very popular. It's usefulness, though, depends on how many of your friends have a BlackBerry. Personally, lots of my friends have a BlackBerry and so for me BBM would be very useful. Also, with BlackBerry 10, comes Video Calls on BBM. But with many people moving from BlackBerry to iPhone or Android, this once ace is starting to wane.
Also present on the Z10, are the different profiles. You can have a different profile with different contacts for Work and Home. This could prove very useful and appealing to people who don't want to worry about work during the weekend. It also gets rid of the idea of having two phones – one for work, and one personal.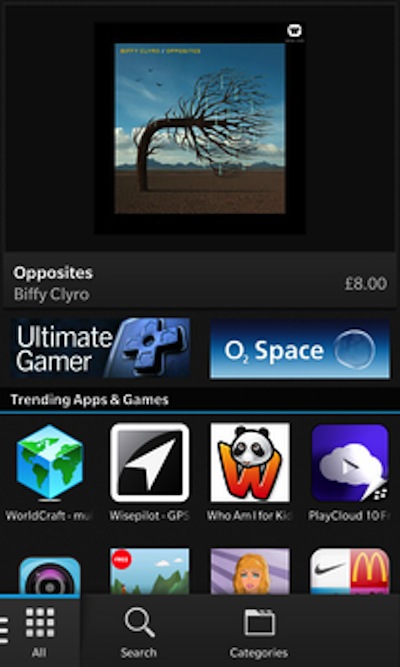 The major problem with the Z10, apart from the high asking price, is the lack of apps. If you're coming from Apple or Android, you will be very disappointed at the small number of apps available. BlackBerry app world only has 70,000 apps compared to the 700,000 of Apple. But BlackBerry is also keen to point out that it's about quality, not quantity.
In conclusion, I would say that the BlackBerry Z10 would suit some people, but not others. Multiple profiles could be useful for the business man, and BBM is better than ever but for some people, the Blackberry Z10 is not good enough at £300 odd in the UK.