There is currently many ways to update your iPhone, iPod Touch or iPad (once the iPad iOS 7 beta is released) to iOS 7 and some are more reliable/work better than others. For those that missed Apple's announcement at the WWDC 2013, iOS 7 is the next-generation of Apple's mobile operating system and it has been completely re-designed. The user interface is much flatter and there is a ton of new features that have been taken from the Jailbreaking community such as Toggles.
Method #1: Enroll into the Apple iOS Developer program
The first way to update to a beta version of iOS 7 is to register for an iOS Developer account. This is extremely easy to do and simply requires you to go to the iOS Dev Center and become a registered developer. You are guaranteed to get approved, and there is no requirement for you to develop applications. What this will allow you to do is register the UDID of the device you want to install iOS 7 beta on and it will allow you to run the beta software without any hiccups. The only downside to this method though is that it will cost you $99 per year.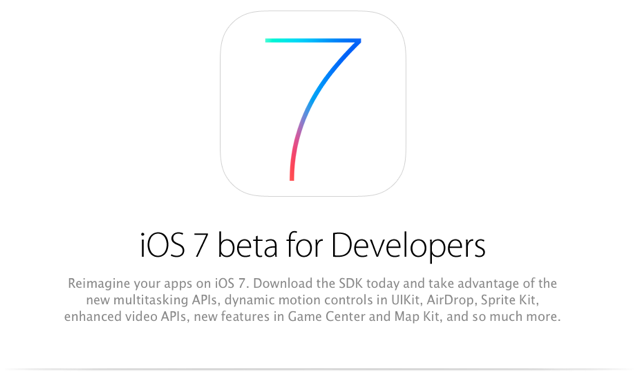 Method #2: Pay someone to register your device's UDID
The next way to run the beta version of iOS 7 is to pay someone to register your devices UDID. You see, when you register for an Apple developer account and pay the $99 you get 100 slots that can be registered to an iOS device. Certain people purchase developer accounts and then offer to sell UDID registration for usually around $5-$10. If they are able to sell 10 slots at $10 they have already made their money back and they could possibly get 9x their investment back.
Searching Google for UDID registration will bring you to a ton of websites offering to register your devices UDID. Although much cheaper than purchasing an Apple developer account you are risking possibly being scammed as you are trusting someones word that they will register your device's UDID. Furthermore, even if you do initially get your UDID registered you run the risk of having it banned down the road if Apple catches on to the accounts people are selling the UDIDs from. If you do go with this method then once you get your UDID registered you will just need to download the latest iOS 7 beta, which shouldn't be hard to find using Google.
Method #3: Manually install iOS 7 beta without registering your device's UDID
The last way to update to iOS 7 beta is to simply download it from the internet and then manually update your device to it using iTunes without registering your UDID. There is a ton of people who have managed to update to the first iOS 7 beta by not even having a registered UDID.
All you need to do is download a beta version of iOS 7 using Google, launch iTunes, go into the device summery tab and Option Click on Mac or Shift click for Windows on the update button and select the iOS 7 ipsw.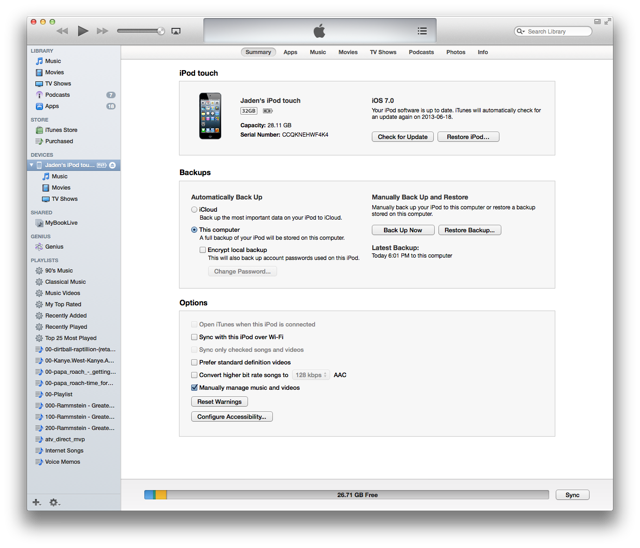 It is unclear why this method works at the moment as usually you need to have a registered UDID, but it is worth a shot if you don't want to get an official developer account or pay someone to register your device's UDID. Keep in mind, however, Apple could once again enforce the UDID requirement and this will cause you to have to downgrade back to iOS 6.1.4.
Remember if you are updating to iOS 7 beta you will lose your Jailbreak. If you rely on a hacktivation on your iPhone, do not update to iOS 7 as you won't be able to hacktivate either.
If you know of another way to update to iOS 7 let us know in the comments section below.