Apple's next generation MacBook Pro has a super high resolution Retina display that makes you stare at it for a long time. You've already seen how games such as Skyrim run on the beautiful display, but the problem is that one cannot actually use the full 2880×1800 resolution of the display.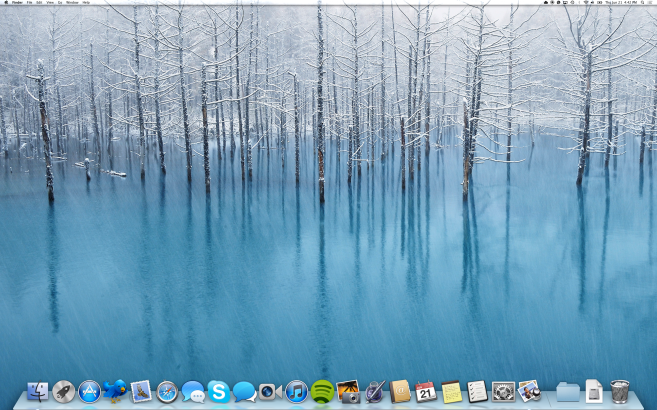 The Retina MacBook Pro lets you use the highest resolution of 1440×900 and technically, that is not all the screen space that the display can offer. This is because, the new MacBook Pro has a slightly different display settings, which shows Modes instead of resolution sizes. So, when you select Best (Retina) mode, what you see is the HIDPI variant of 1440×900 resolution that is enhanced for the display. However, there is a way to enable the full 2880×1800 resolution on the Mac.
Wineskin has developed a simple script that brings up the full resolution and scales the screen to 2880×1800 resolution. Now, at this resolution, things look really tiny as in stick-your-nose-to-the-screen-to-read-tiny. So, you should try this only to see what that resolution looks like on a 15 inch display or if you're planning to connect to a huge 40 inch external display. You can download the tool SetRes from here. Run the script and experience the full resolution. To revert back, just head to Display settings and select Best (Retina) mode.
[Via 9to5Mac]