With the release of iOS 8.1, Apple has finally made its payment service 'Pay' available to all iPhone 6, iPhone 6 Plus, iPad Air 2 and iPad Mini 3 users. You can now shop at some of your favorite retailers and simply use your iPhone to pay. Older devices compatible with iOS 8.1 will be able to use Apple Pay when paired with an Apple Watch.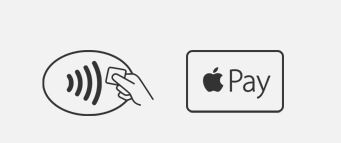 You can use the iPhone 6 and 6 Plus to pay for purchases made in-stores, online and in-app, whereas the new iPads can be only used at online stores and in-apps. This is because the iPad Air 2 and iPad mini 3 lack an NFC chip. The Apple Pay service is currently available at around 220,000 retailers in the United States. More than 30 brands are equipped with Apple Pay as of now and Apple has a provided a list so you know where you can test the service.
Retailers with Apple Pay support:
Aeropostale
Apple Stores
Babies R Us
BJ's
Bloomingdale's
Champs Sports
Chevron
Duane Reade
Extra Mile
Foot Locker
FootAction
House of Hoops by Foot Locker
Kids Foot Locker
Lady Foot Locker
Macy's
McDonald's
Nike
Office Depot
Panera Bread
Petco
RadioShack
Run by Foot Locker
Six:02
Sports Authority
Subway
Texaco
Toys R Us
Unleashed!
Walgreens
Wegmans
Whole Foods
That's just the beginning. Apple promises to bring Apple Pay to Staples, Walt Disney World and other brick-and-mortar stores by the end of this year.
Apple Pay can also be used to pay for online purchases and here's a list of apps that currently support this service.
Apple Store
Chairish
Fancy
Groupon
Hotel Tonight
Houzz
Instacart
Lyft
OpenTable
Panera Bread
Spring
Staples
Target
Uber
That's all the stores that currently support Apple Pay. More will be coming later this year and if all goes well, you will be able to use your iPhone to pay for purchases all over the world. What do you think of Apple Pay? Have you used it yet?