So you've got a bunch of .avi and .mkv files, but you can't play them on your Apple TV? Want to view your RSS feeds and listen to Pandora?
Well, there's a hack for that: Boxee.
Boxee will push your Apple TV to the limit. You can stream movies wirelessly on your Apple TV and control the interface wirelessly using your iPhone, iPod Touch or even your iPad using the Boxee Remote. (Available in the App Store for free.)
First, Boxee will not erase anything from the device itself. It simply adds another menu in the Apple TV interface.
To get things started you'll need to create a patchstick. The patchstick is a usb thumbdrive that will install when plugged into the Apple TV.
To make a patchstick, you'll need to reformat a usb thumbdrive you've got laying around. (Nearly any size will do.)
Once you've got your thumbdrive ready head over to http://code.google.com/p/atvusb-creator/ to grab the Apple TV USB Creator. (ATV-USB) Download the proper file according to your operating system.
Then, remove all USB Devices except the thumbdrive you plan to use.
Open Disk Utility in the Mac OS X Applications Folder
Select the thumbdrive, click the erase tab and select "Mac OS Extended" then click erase. [Warning: This will erase everything on your thumbdrive!]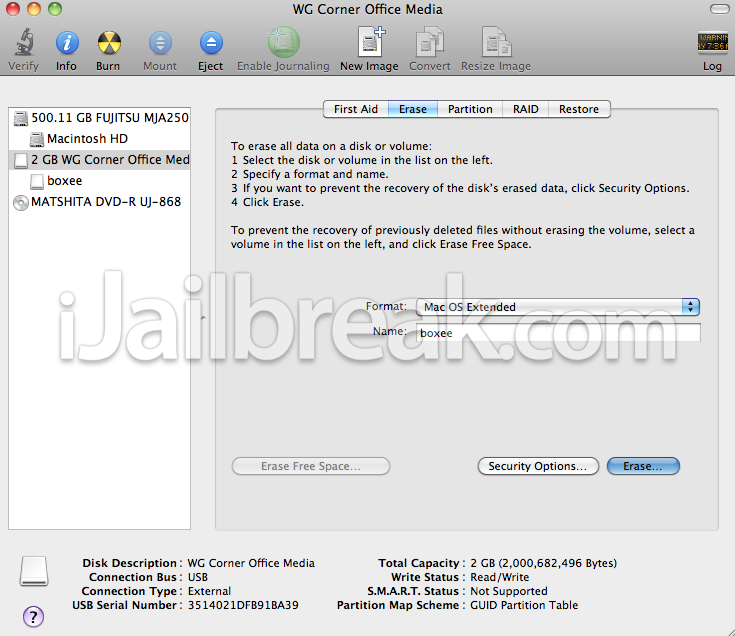 Then open up ATV-USB Creator
Click "Create using"
ATV-USB Creator will then begin to load the current .dmg file onto the thumbdrive.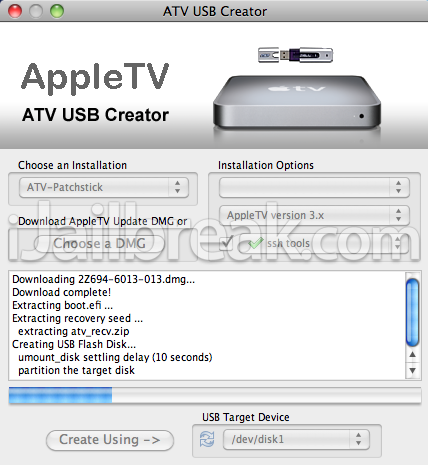 Now you've got a bootable USB thumbdrive that will boot install automaticly as soon as Apple TV is powered on.
Simply, unplug your Apple TV, insert the newly formatted thumbdrive and turn it on. After the installation is complete power down, remove the thumbdrive and turn it on again.
You'll notice there is a "launcher" menu on the Apple TV interface. Click launcher, and then downloads to install Boxee.
If you haven't already, stop by boxee.tv and sign-up for free.
Now your ready to watch those pesky video files that iTunes doesn't play and enjoy your RSS feeds on your Apple TV.