It has been recently discovered that Apple has blocked file management access to third party tools such as iFunBox and iExplorer.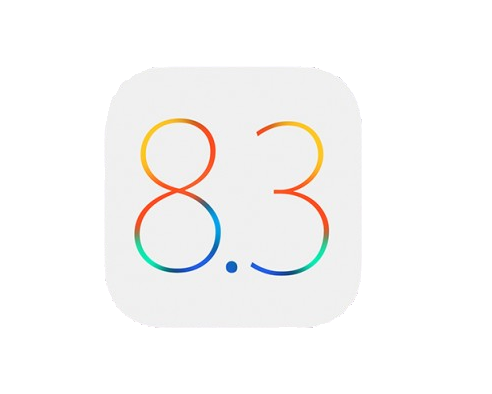 These tools use the Apple Sandbox and iTunes File sharing to gain access to the basic file system on your iOS device, including app directories, and doesn't require a jailbreak. Until now.
File management tools such as iFunBox, iTools, iExplorer, etc, aren't able to access the directories on iOS 8.3. Apple had also patched an exploit that was being used by the TaiG jailbreak team.
If you're jailbroken and have OpenSSH installed, then you can have complete access to the file system on iOS. However, iOS 8.3 doesn't have a jailbreak, which means you can't use tools such as iFunbox to gain file system access.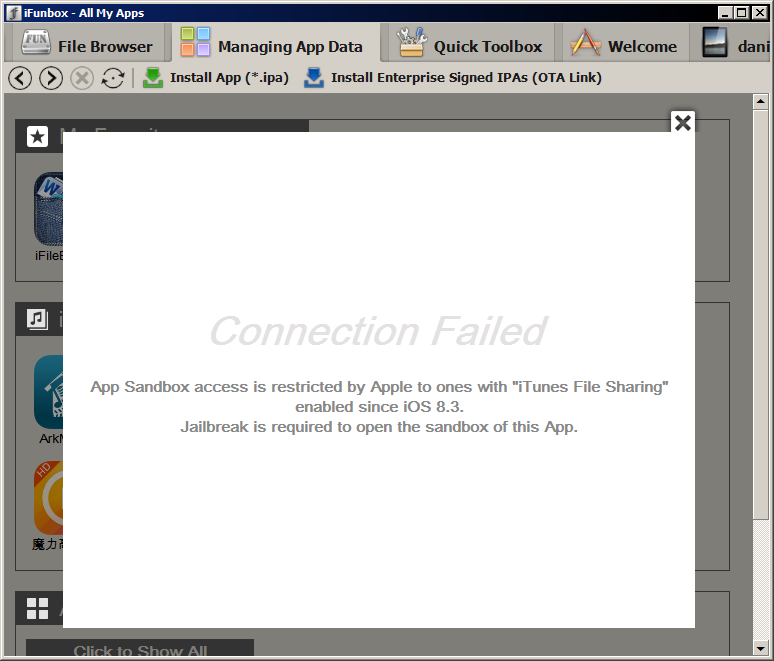 Trying to access the file system on iOS 8.3 using iFunBox results in a 'App Sandbox access is restricted by Apple to ones with iTunes File Sharing enabled since iOS 8.3' message. This is what the iFunBox developer had to say:
"iOS 8.3 ruined our freedom of controlling data in our installed Apps and Games. Apple blocked access of the entire sandbox directory of every installed App since iOS 8.3. Previously only writing is block in executable directory. Now we totally lost the control of Apps on our own devices. We are investigating the situation. Before there is a solution, iFunbox will fail to open data directory of any App if the device is not jailbroken."
You can still access apps with iTunes File Sharing-enabled, such as VLC, using a third-party file management tool.
[Source: MacRumors]