Earlier today we told you the PwnDevTeam released a new Jailbreaking tool called Ac1dSn0w. This Jailbreaking tool Ac1dSn0w 1.0 beta can Jailbreak the iPod Touch 4G, iPad (first-generation), iPhone 4 and iPhone 3GS. As this is a new Jailbreaking tool we are going to be providing a how to guide on using Ac1dSn0w to Jailbreak your iPhone 4/iPhone 3GS tethered or semi-tethered running iOS 5.0/iOS 5.0.1 with Ac1dSn0w 1.0 beta.
How To Jailbreak With Ac1dSn0w
Step 1: The first thing you will need to do is download Ac1dSn0w 1.0 beta from the iJailbreak Downloads Section.
Step 2: When Ac1dSn0w has downloaded you will need to launch the Jailbreaking application by double clicking it.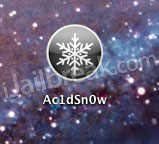 After Ac1dSn0w is running you will notice a fairly straightforward interface presented to you with 6 available options:
Jailbreak: Pressing this button will begin the Jailbreaking process.
Tethered Boot: Pressing this button will simply allow you to re-boot your tethered iPhone into a usable Jailbroken state.
Pwned DFU: Pressing this button will force your iPhone into Pwned DFU mode. In this mode your iOS Device is able to be exploited by various Jailbreaking programs.
Exit Recovery: Pressing this button will reboot your iPhone that is trapped in an endless Recovery Mode cycle.
Show Console: Clicking this option will bring up a new window that shows information about your iPhone, as well as Jailbreak status information.
Show Assistant: Clicking this option will bring up DFU mode instructions.
Step 3: The first thing you will need to do to prepare for Jailbreaking your iPhone is plugging it into your computer. Do this now, and ensure iTunes is closed and your iPhone is powered off.
Note: To ensure your iPhone is being recognized by Ac1dSn0w you can click the Show Console option.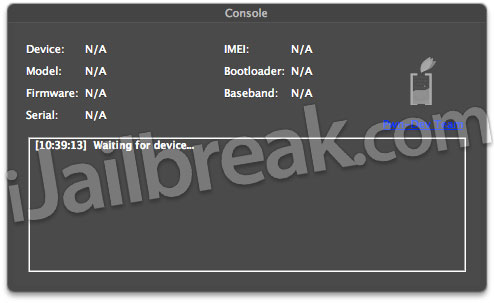 Step 4: After your iPhone is plugged into your computer and it is powered off, click the Show Assistant Button and follow the instructions to put your iPhone into DFU mode.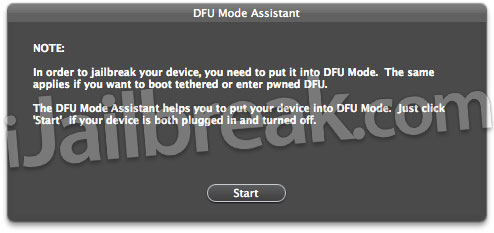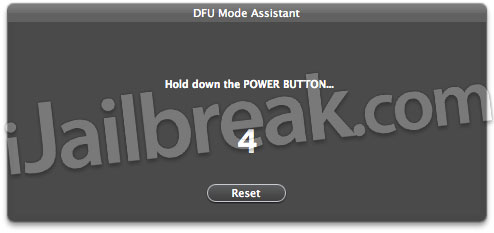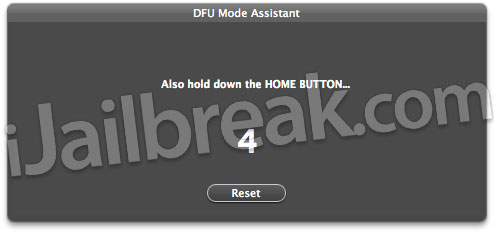 Step 5: When your iPhone is in DFU mode you need to press the Jailbreak Button and Ac1dSn0w will begin Jailbreaking your iPhone.
Step 6: Once Ac1dSn0w is finished Jailbreaking your iPhone you will need to boot tethered. To do this put your iPhone back into DFU mode by pressing this show assistant option, and then once in DFU mode press the Tethered Boot button.
Optional: SemiTethered Jailbreak – Though you have now Jailbroken your iPhone tethered on iOS 5 or iOS 5.0.1, you can actually SemiTether your iPhone. SemiTethering your iPhone basically means that you will be able to still use it if it ever loses power (with limited functionality). In order to SemiTether your iPhone you will need to add the following repository through Cydia:
http://thebigboss.org/semitether
Then search for the SemiTether Cydia package, install and reboot your iPhone (yes, you will need to boot tethered again). If you are looking for a more detailed guide.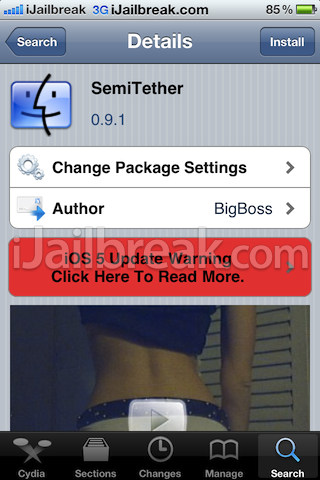 Voila! You have just learned how to use Ac1dSn0w to Jailbreak the iPhone 4 or iPhone 3GS tethered or semi-tethered on the iOS 5.0/iOS 5.0.1 firmware. Leave any questions or thoughts in the comments.