Earlier today, Apple released iOS 8.3 to the public, which brought with it several performance improvements and new features. iOS 8.3 brings several improvements to Siri, including new languages. Other features such as diversified emojis, wireless CarPlay and Google's two-step authentication were also part of the update.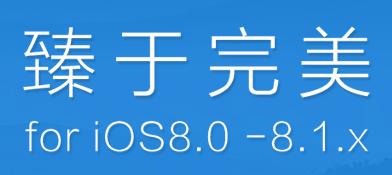 Apart from improvements and new features, the update also included over 39 security patches. One of these patches takes care of a certain Backup bug that allowed hackers to use the backup system and access restricted parts of the file system.
Apple credits the TaiG jailbreak team for this exploit, which means that another exploit has been patched. iOS 8.1.3 made the TaiG jailbreak tool useless, as it patched all exploits used by the team.
Backup

Available for: iPhone 4s and later, iPod touch (5th generation) and later, iPad 2 and later

Impact: An attacker may be able to use the backup system to access restricted areas of the file system

Description: An issue existed in the relative path evaluation logic of the backup system. This issues was addressed through improved path evaluation.

CVE-ID

CVE-2015-1087 : TaiG Jailbreak Team
As of now, it is best to stay away from iOS 8.1.3, iOS 8.2 and iOS 8.3, if you want a jailbreak. The Pangu Team and TaiG team have both stated that they're working on bringing new jailbreaks.