There has been a lot of errors associated with Jailbreaking the iOS 5.0.1 firmware Untethered. In order to fix these errors the iPhone Dev-Team have released an update to RedSn0w bringing RedSn0w to version 0.9.10b3. Additionally, Saurik has released an update for MobileSubstrate, dubbed MobileSubstrate 0.9.3995 to fix Cydia tweak errors being Jailbroken on the iOS 5.0.1 firmware Untethered.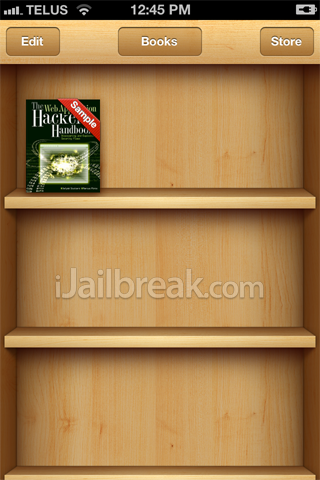 One of the iOS 5.0.1 Untethered Jailbreak errors that has not been fixed is the iBooks crashing error that effects users ability to even launch the iBooks app. If your iBooks app crashes whenever you launch it after Jailbreaking the iOS 5.0.1 firmware you will be glad to know that in this How To guide from iJailbreak.com you will learn how to fix the iBooks crashing error.
Fix iBooks Crashing Error iOS 5.0.1 Jailbreak
Step 1) – The first thing you will need to do is Jailbreak your iPhone or iPod Touch running the iOS 5.0.1 firmware untethered. If you would like help with this process go to the How To Jailbreak Section.
Step 2) – The next thing you will need to do is download the following .deb file (compliments go to GizmoWebs for uploading the file).
Download iBooksFix.deb file
Step 3) – Now you will need to download a filesystem browser for your iPhone, iPod Touch or iPad like i-FunBox (Windows) or Cyberduck (Mac OS X).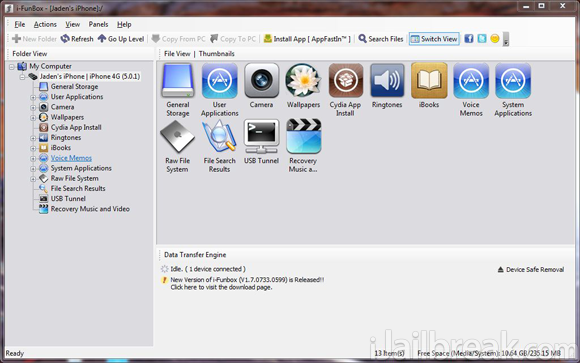 Note: You may need to install AFC2Add from Cydia to make your filesystem program recognize your iOS Device.
Step 4) – Once you download a filesystem browser of your choice you will need to install it, then launch it and navigate to the following directory:
/var/root/Media/Cydia/AutoInstall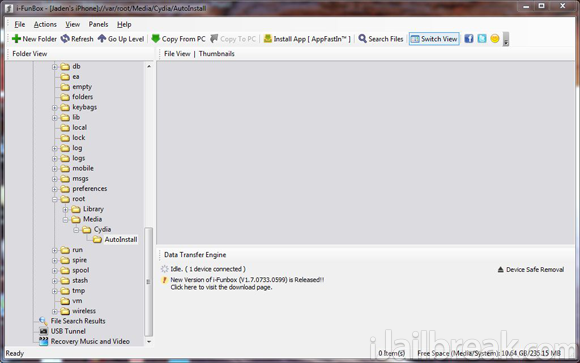 Note: You may need to make the last two folders in the directory string shown above.
Step 5) – Upon navigating to the directory mentioned above you will need to drop the .deb file you downloaded earlier, wait for it to transfer and then simply reboot your iPhone, iPod Touch or iPad. Once it reboots you can either restart your iOS device one more time or resping your SpringBoard. The new iBooks app should now be shown on your SpringBoard.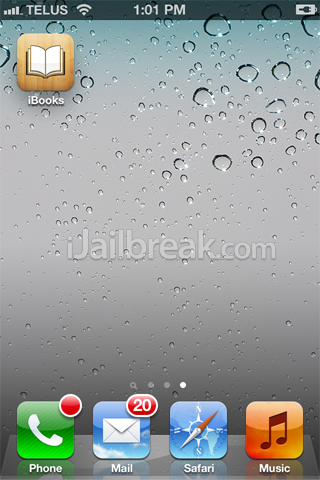 Step 6) – Most sites conclude that after the following steps, iBooks will work and you can download iBooks for the iBooks store. What I found, however, was the the iBooks store could not detect the iBooks app was installed. So what you will need to do is download the official iBooks app from the AppStore. It will obviously not launch, but this way you can still install iBooks from the iBooks store, you will just need to use the unofficial version of iBooks.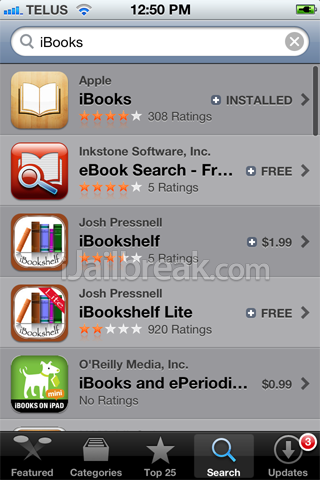 Congratulations! You have just fixed the iBooks crash error while being Jailbroken on the iOS 5.0.1 firmware. If you have any questions or concerns please leave them in the comments section below…