From the folks that ported the Icy installer to the iOS 4 firmware generation comes Installer 4.0!
If you remember back to when Jailbreaking was first starting out, the installer.app was the very first third-party app store created by the RipDev team. After the big changeover to the 2.0 firmware generation, however, Cydia started gaining popularity over the original installer.app and thus lead to the eventual discontinuation of the installer.app.
Though it appeared the installer.app was gone for good, thanks to the infini dev-team, the installer.app has been brought back and is now compatible with the iOS 4 firmware generation.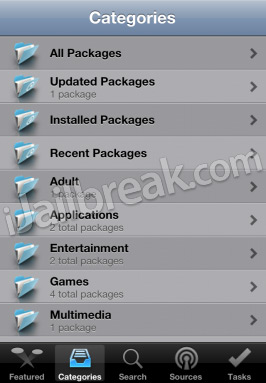 As installer was just ported to the iOS 4 firmware generation there are still some kinks that need to be worked out. With a little time, however, I can see the install.app making a strong come back into the jailbreaking community.
Installer uses a different packaging system then Cydia so you will not be able to add any Cydia sources into the installer.app. Because of this the Infini Dev-Team notes they are working on a new community source for Installer only, which allows you to be able to install packages via Installer.
If you are interested in checking out the installer.app please add the following source into Cydia (Manage > Sources > Edit > Add):
http://repo.ispazio.net/
If checked out installer 4.0 please let us know your thoughts about it in the comments section below…