For those of you with the Developer Preview 4 you may notice that the touchpad scrolling is a bit, well, off.
It seems Apple have decided to set the 'default' gesture method backwards… Scrolling down goes up, scrolling up goes down – I felt like I was in a fighter jet with the inverted controls!
Have no fear, there is a fix. Simply head over to Preferences.app, over to the "Trackpad" page, then on the "Scroll & Zoom" option, untick "Scroll with finger direction":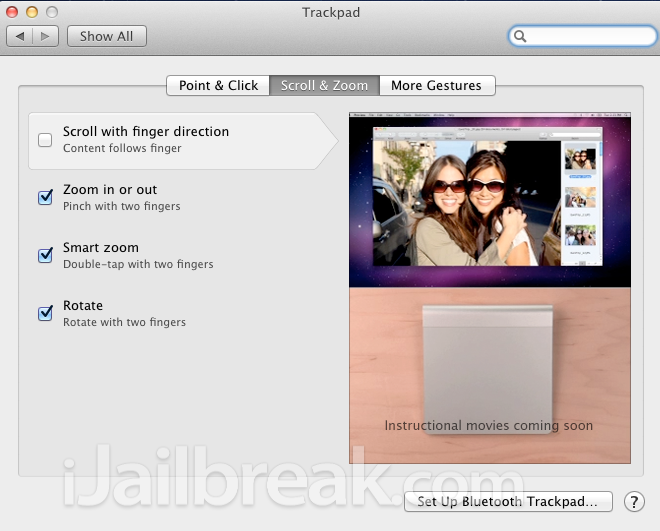 Hey presto! You're welcome.