Apple will be releasing iOS 8 to the public today and will stop signing iOS 7.1.2. If you've been wanting to jailbreak your iOS device, but are on iOS 7.1 or lower, then you'll need to update to iOS 7.1.2 before it's too late.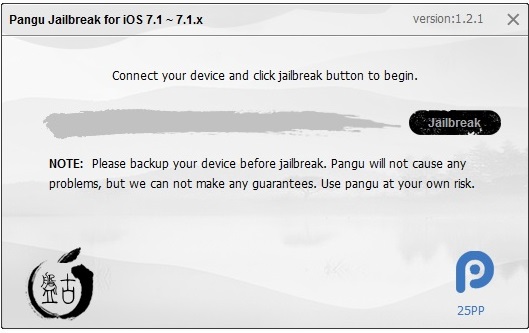 The Pangu jailbreak is only compatible with iOS 7.1 or higher and the latest version of iOS is 7.1.2. In a few hours though, iOS 8 will be announced and you won't be able to update to iOS 7.1.2 using iTunes restore method. This is only for those who want to preserve their jailbreak till an iOS 8 jailbreak is released.
Even if you're already jailbroken on iOS 7.1.2 or lower, your device could face some issues due to a bad tweak and you may need to restore. It's better if you do it before the signing window passes. Also, if you were just looking to restore to iOS 7.1.2 for any other reason, you should do it now.
Hence, if you're on a lower version of iOS, update to iOS 7.1.2 and jailbreak using Pangu 1.2.0. You can follow our tutorial on how to jailbreak using the Pangu jailbreak tool.