Mac users, your wait is over. For those wanting to jailbreak their iOS devices using a Mac computer, now you can. The Pangu team has released the much awaited Mac version of their iOS 8 – 8.1 jailbreak tool.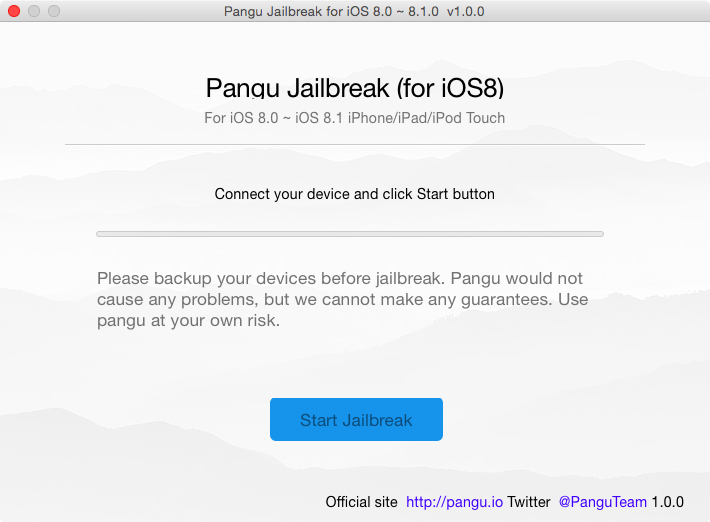 They did promise that it will be available in a few days and they have stayed true to that. If you were waiting for the Mac version, it is finally available for download. No need to use a virtual machine to jailbreak your iOS device anymore.
The Pangu8 for Mac version 1.0.0 can be downloaded from our downloads section. You already know how to jailbreak using the tool on Windows, the steps are similar on a Mac as well. Recently, Saurik tweeted that the iOS 8 jailbreak is now stable enough for daily use and most of the bugs have been fixed. The Pangu jailbreak is now complete, there's both Windows and Mac versions, and no more bootloop or crashing issues.
It is advisable that if you do want to jailbreak your iOS device, you do so before Apple releases iOS 8.1.1, as the jailbreak has been patched in the first beta of the upcoming software.
Download Pangu8 1.0.0 for Mac.
UPDATE #1: How To Jailbreak iOS 8.0 / iOS 8.1 Untethered Using Pangu8 For Mac OS X