After weeks of hard work from both the Pangu team and Saurik, creator of Cydia, the Pangu iOS 8 – 8.1 jailbreak is now stable enough for daily use. Saurik took to Twitter to send out a tweet confirming that the Pangu jailbreak is now ready!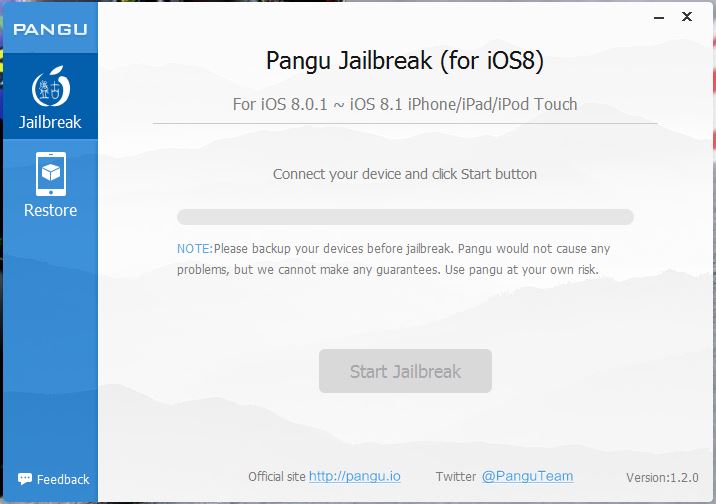 Both Cydia and Pangu have received plenty of updates so far, but now the iOS 8 jailbreak seems to stable enough for daily use. At first, the jailbreak tool didn't even include Cydia, you had to install it manually. It has been quite a journey for the iOS 8 – 8.1 jailbreak and it will be complete when the Mac version is released.
If you are waiting to jailbreak your iOS 8.0-8.1 device until things are "stable enough": we now seem to be ready! ;P http://t.co/XRUU74p7i8

— Jay Freeman (saurik) (@saurik) November 6, 2014
The Pangu team recently promised that a Mac version will be coming in a few weeks. Once that is released, you will be able to jailbreak your iOS device on both Windows and Mac PC's with ease.
Saurik also re-enabled purchases for Cydia apps and tweaks, which means that developers can now mark their tweaks iOS 8 compatible and put them on sale. It's official then, you shouldn't face any bugs after jailbreaking your iOS device with the latest Pangu 1.2.1 jailbreak tool. If you've been waiting for this day, go ahead and jailbreak!