We all know about the popular Cydia tweak 'Spire' from the well known developer chpwn. The tweak uses a proxy address instead of connecting to Apple's servers because Authorization Keys are needed, which are only generated on the iPhone 4S. Many of us do not want to pay for a good Spire proxy host. And in most cases, the free ones either don't have enough keys or are overloaded. A way to get around this is to use a 'Google API Server,' which isn't the same, but does great with dictation.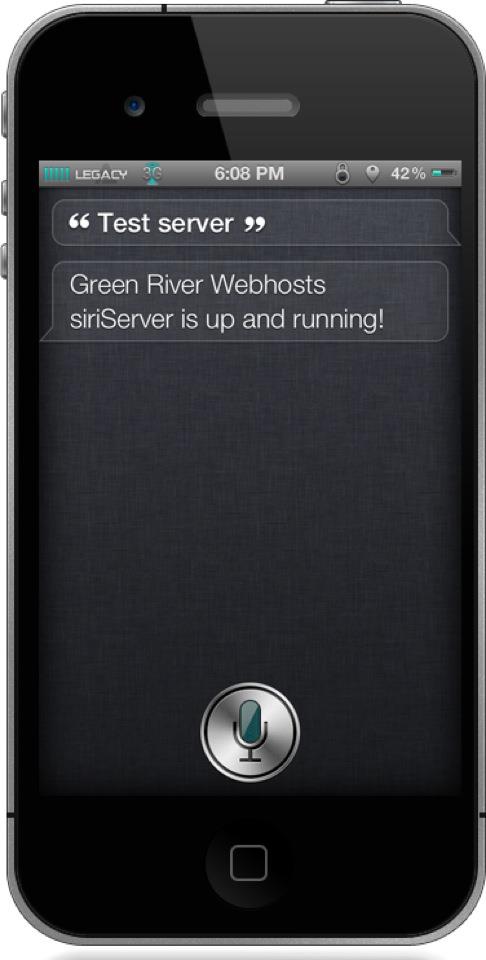 So now to the proxy I found called GRWH Siri Proxy Server: It is a Google API server that uses plugins to make it seem a lot more like Siri then any other Google proxy server out there. It is very fast and does a great job with dictation and simple questions to show off to your friends. The website is siri.grwh.net, but I don't seem to be able to open it on my PC, so visit it on your mobile device. It is very easy to connect, and offers 10 proxy URL's to choose from. Though it does require a certificate to be installed, you will find it isn't a big deal to download and configure.
I will admit it would be great if someone could make a i4Siri-esque tweak where it automatically adds the proxy and a tab to install the certificate, but that can come later. This service also provides paid proxies with a faster (can't imagine it being faster), more secure responses, along with Wolfram Alpha API. Wolfram is also in the free proxy, however, it is not as good.
There are some downsides to using this service though, such as not being able to FaceTime different people using "FaceTime John Doe", and it will only give one answer to "Open the pod bay doors", the funniest question to ask Siri. Overall, this is a great service while you wait for hackers to find out how to connect it to the official Apple servers- or you obtain a 4S/keys, but lacks a few features that I think are essential.
For instructions on connecting to this Spire proxy server please click here. Don't forget to share your thoughts about the GRWH Siri Proxy Server in the comments section below…
[Written by Gabriel Simmer]