With the Evasi0n iOS 6.x Untethered Jailbreak now 85% complete there is not much we can do today besides wait… and watch the Super Bowl. Why not get in the Evasi0n groove however, and apply one of these Evasi0n wallpapers created by iAR7 on DeviantArt. The current wallpaper variations include support for iPad Mini, iPad 2, iPhone 4S and iPhone 5.
Although applying an Evasi0n wallpaper to your iOS device will not replace Jailbreaking it with Evasi0n it should help take your mind off waiting for it to be released for a moment or two. I mean come on, who doesn't want an Evasi0n wallpaper?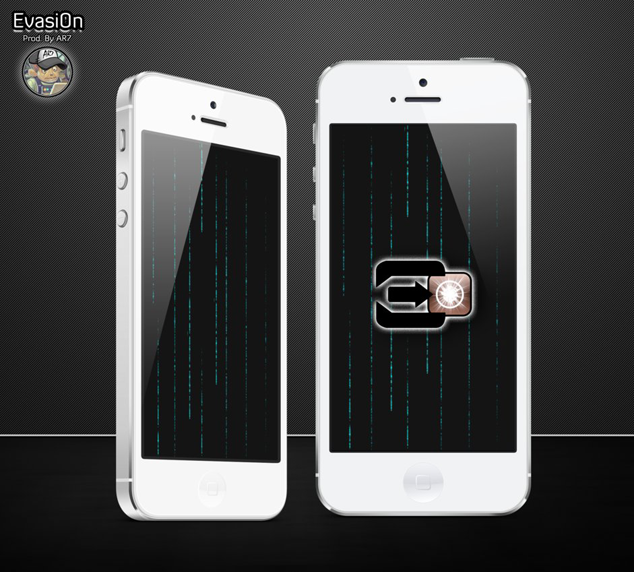 Download Link
Download the Evasi0n Wallpaper Pack
On a serious note regarding the iOS 6.x Untethered Jailbreak and when it will be released, we don't know for certain. It is all speculation at this point and the only people who posses this knowledge are the Evad3rs. There has been a lot of talk from @i0n1c and others that the Evad3rs are going to release the Jailbreak when they are satisfied with the revenue collected from Google Adsense and donations.
@i0n1c 85% progress? Looks like they've received only 85% donations/ ads revenue yet! Jailbreak 2 b released when they're 100& satisfied! :P

— Divpreet Singh (@divmithu) February 3, 2013

Is this likely the situation? It is hard to say, I would definitely say there is some truth behind it. Today is the Super Bowl and it is Sunday, a day when most people are off work. Considering today was hyped to be the release of the iOS 6.x Untethered Jailbreak it is more than likely millions of people are refreshing the Evasi0n website, which means some big $$ for the Evad3rs. All I have to say is good for Evad3rs, they deserve every penny with all of the time they put in. In the mean time I will wait patiently for the release of Evasi0n (something not easy to do).