The Activator Cydia tweak is without a doubt one of the most relied upon tweaks available in Cydia. Activator is essentially an activation library that allows you to set gestures or button combinations to do certain tasks throughout iOS. You can, for example, make it so a long hold on the volume button skips to a new track or make shaking your iPhone, iPod Touch or iPad take a screenshot. There are literally thousands of possible combinations to speed up certain tasks within iOS, and thus a lot of other Cydia tweaks rely on Activator for their activation methods as well.
Like any new firmware generation, iOS 6 has broken the official distribution of Cydia and also a majority of tweaks as well. Although we showed you how to Jailbreak iOS 6 tethered and install Cydia manually, unfortunately when you do this you will not have many options of tweaks to install. This is because developers are in the process of updating them for iOS 6 compatibility.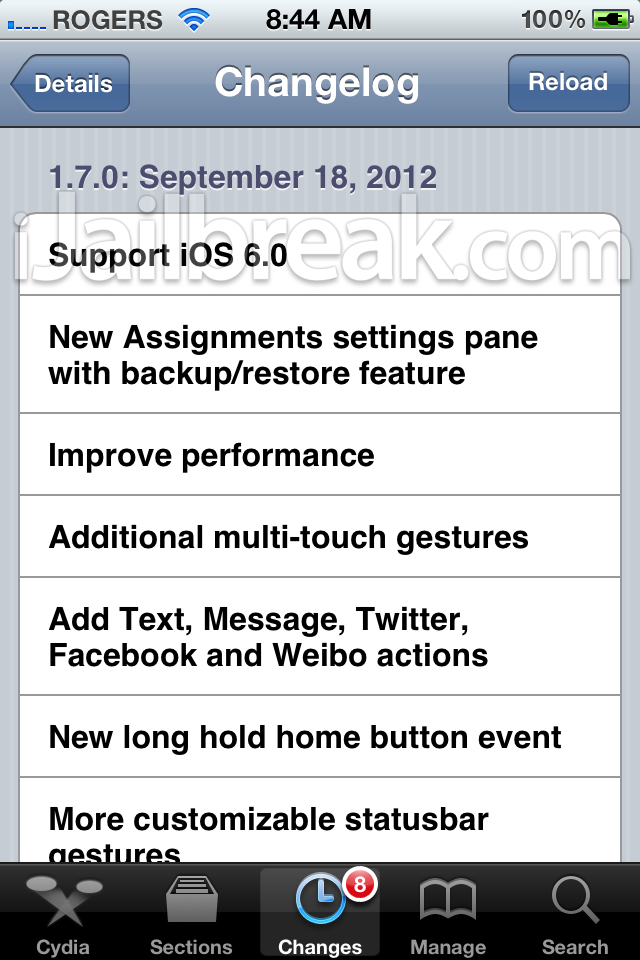 A couple of days ago we told you Zephyr was one of the first tweaks to be updated to be compatible with iOS 6, and now you will be glad to know Activator joins the ranks as well. Today it was updated to version 1.7.0 for purely iOS 6 compatibility. Once you are Jailbroken on iOS 6 (we recommend waiting for an official solution from the iPhone Dev-Team) Activator will be in the BigBoss repository on the Cydia Store waiting for you. Keep in mind that Activator is a free tweak.