WinterBoard, the Cydia tweak that lets you easily apply various beautiful themes to your iOS device, just received a major update. The earlier version of WinterBoard had one too many problems and many preferred not to install this tweak. It was known to cause a lot of problems, crashes, sluggishness and did not work well with other tweaks.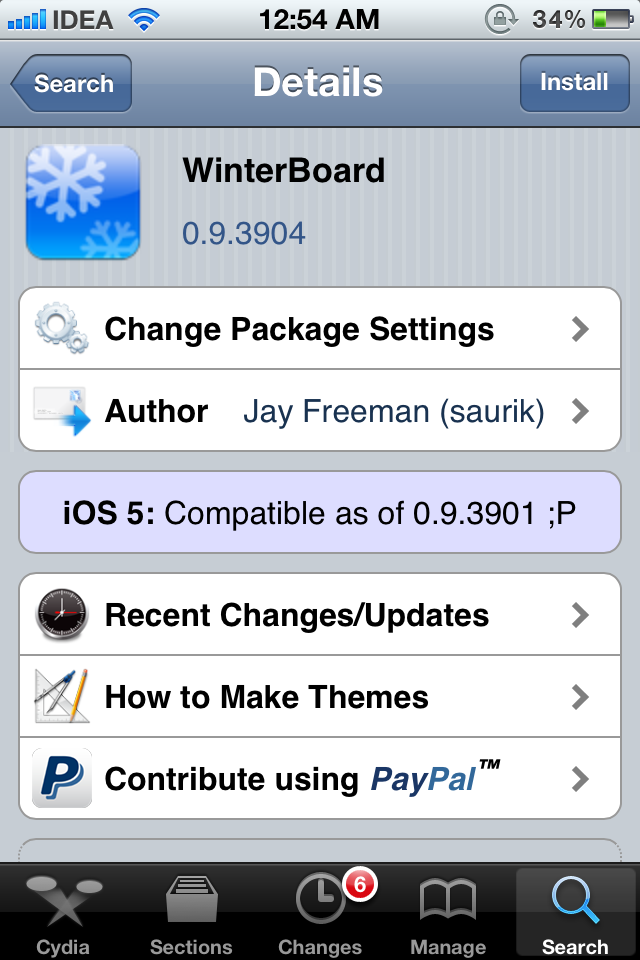 Saurik, the creator of WinterBoard, has pushed a new update for the tweak that tends to fix most of those problems. Version 0.9.3904 fixes all the previous bugs, adds support for the latest iPhone 4S and makes theming fun again. Here's all the bug fixes made on the new version:
5.x: Solve SpringBoard Scroll Lag (only with "SummerBoard Mode" off)
Default SummerBoard Mode to Off
4+5: TimeStyle, PerPage, IconAlpha
4+5: WinterBoard.app Respring Fix
5.x: Last Ditch kill -KILL Respring
4+5: HTML Wallpaper Multi-Touch
2+3: Fixed SpringBoard Crashes
Corrected Order of UISound StackUse Fallback/* to Wildcard Theme
If you're in to themes and have been waiting for a real stable version of the WinterBoard tweak to suffice, then this is it. Hold your breath, head over to the Cydia Store and download WinterBoard from the BigBoss repo for free. Try it out and let us know if you feel the difference!
Update #1: WinterBoard 0.9.3905 is now available for iPhone, iPad, iPod Touch via Cydia.
Fix BadgeStyle Regression in 3904