Here's a useful Cydia tweak that makes the Notification Center on your iOS device more functional. Additionally, if you have the SBSettings tweak installed, this would be a perfect companion for it.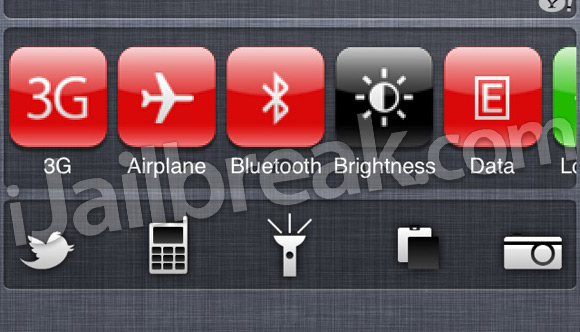 Named as WeeToolbox, this Cydia tweak adds 5 useful buttons to the Notification Center. You know those times, when you really need to access a function like flashlight, camera or Twitter and just couldn't do it quick enough? This Notification Center tweak will help you access them directly from the notification tray, giving you quick access. For those wondering Twitter, Phone.app, Flash, Clipboard and Camera buttons are added to the tray.
You can now think of some of the uses that these buttons can have. Using the Phone.app, you can dial a number or look for a contact. The Twitter button lets you tweet directly from the Notification Center, and the Clipboard option basically uploads your copied content to Pastie.org (also pasting a link on to your Clipboard).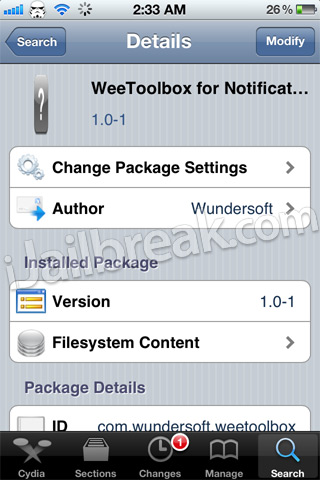 WeeToolbox seems like a useful Cydia tweak which you can download from the BigBoss repo for FREE. Try it out and tell us what you think of it in the comments section.