The Uninstall Application Size Cydia tweak will allow you to actually know how much room you are regaining by deleting applications on your iPhone, iPod Touch or iPad. Usually when you try to delete an application you are just presented with the stereotypical confirmation window with no useful info.
With knowing how much room you will be regaining by deleting specific applications though you will actually be determine which applications are worth deleting and which you should just keep installed.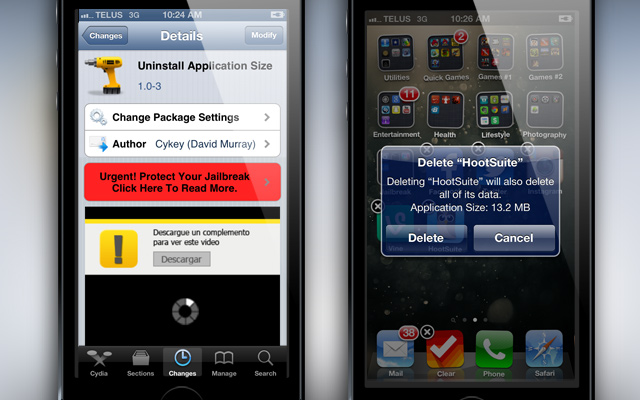 There are no Settings associated with the Uninstall Application Size Cydia tweak, you simply install the tweak and it will work right after you respring.
If you are interested in knowing the size of the applications you are going to be deleting then you will be glad to know Uninstall Application Size is available in the BigBoss repo for free.
Let us know what you think of it in the comments section.