Similar to the recently released Turn to Hangup Cydia tweak, this new tweak lets you silence incoming calls by turning your iPhone face down. For those who don't want to hangup a call and be rude, this is a perfect tweak.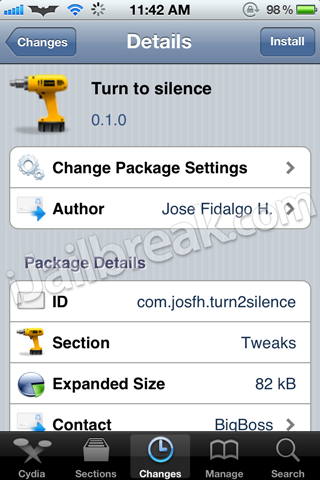 With Turn to Silence you can simply turn your iPhone face down on a flat surface to silence an incoming call. With Turn to Hangup, you had no choice, but to hangup the call. That is a bit rude, if you ask me. Instead, with Turn to Silence, you can be a nice guy and just silence the call.
This will no doubt come handy when you're in a meeting, don't want to talk, watching a movie or just don't want to be disturbed period. Of course, you could also put your phone on silent/vibrate, but this is way cooler.
Turn to Silence will not work with Turn to Hangup, so make sure the latter is disabled before using this tweak. You can enable/disable this tweak from the Settings app. It's available in the BigBoss repo for free.