Do you play classic games on your iPhone, iPad, and iPod Touch? Carrying around hundreds of games with you can be very handy on a long plane ride, especially without the need to keep all those tiny cartridges on hand–but a touch screen tablet isn't the best platform for playing oldschool console-style games. On-screen overlay controls might be passable for RPGs, but they're downright clumsy for handling fast-paced action games. (Why did Capcom even attempt an official port of Ghosts'n Goblins?) The small form factor might be desirable in a phone, but you'll want to play your classic games on a bigger screen.
Here at iJailbreak, we've compiled a toolkit of the most essential Cydia tweaks, apps, and utilities for retro gamers. If you want to get the most out of your iPhone's pixels and polygons, read on:
1. Blutrol–$6.99
If you're going to be playing classic/classic style games, you're going to want to use real buttons. Thing is, not every game on iOS includes support for physical controllers. Blutrol is a utility that allows you to assign key presses to screen taps, making almost any game with on-screen controls compatible with physical controls. What's more, Blutrol is currently compatible with the iCade controller, iControlPad, bluetooth keyboards, the PhoneJoy, Wii Remotes, and the Zeemote JS1. Odds are you have something compatible with BluTrol lying around.
The icing on the cake: Some games even include transparency settings for the control overlays, meaning you can play them as if they didn't have on-screen controls.
2. iCADEHelper for BeeKeyboard–Free
(Plugin for BeeKeyboard–$2.99)
Games that actually include controller support tend to only support a handful of devices, most often the iCade controller and its derivatives  If you have an iCade controller on hand, the native in-app support is great. If you don't, the iCADEHelper plugin for BeeKeyboard is the next best thing for filling in the gaps, allowing almost any bluetooth keyboard to masquerade as an iCade controller. BeeKeyboard includes the ability to map whichever keys you want to the virtual iCade buttons, which might remind you of playing MAME on your old computer.
The only downside is it's a little finicky. You may have to tap on the toggle button a few times to get it working properly.
3. Emulators/Interpreters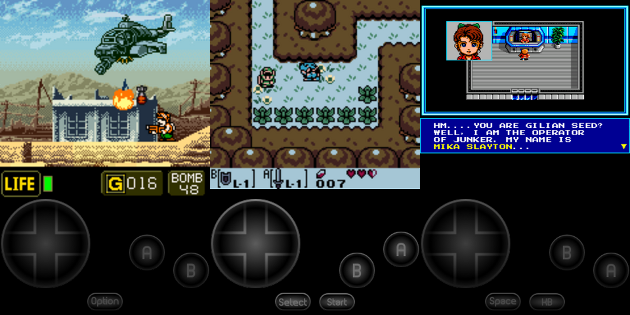 We'd be doing a disservice to retro gamers if we didn't mention the variety of emulators available to the iPhone, iPad, and iPod Touch. However, with just 5 slots to fill, we wouldn't even have enough space to only cover the best emulators on the platform. Here's a brief overview of what's available for retro gamers in Cydia:
Consoles:
Robert Broglia's emulators are briefly not available for purchase, but will (hopefully) be available sometime in the near future–PCE.emu (PC Engine), NES.emu (Nintendo Entertainment System), GBC.emu (Gameboy Color), MD.emu (Mega Drive), MSX.emu (MSX), NGP.emu (Neo Geo Pocket), 2600.emu (Atari 2600), NEO.emu (Neo Geo Arcade)–$2.99 to $4.99; snes9x EX FREE
ZodTTD currently has two paid emulators in Cydia $4.99 for gpSPhone (Gameboy Advance), n64iPhone $2.50 (lacks proper controls at time of writing.) He also provides a number of emulators for free including temper4iPhone (PC Engine), snes4iPhone (SNES), gameboy4iPhone (Gameboy), genesis4iPhone. psx4all is currently not available in Cydia.
Arcade:
iMAME4all (free), iFBA (Neo Geo, CPS, PGM, CAVE– free)
PC
DosPad (free), ScummVM (free)
This isn't an exhaustive list of emulators on the platform (I'd be here all day), so feel free to fill in the gaps in the comments section below.
4. MobileTerminal + extensions, FREE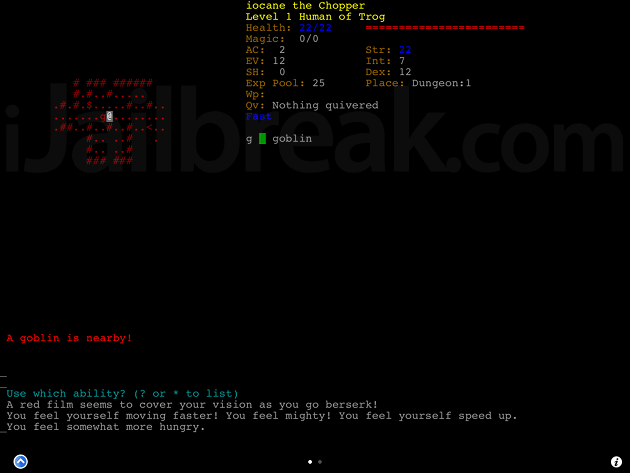 Unless you were into playing online games 'before it was mainstream,' you're probably wondering what MobileTerminal is doing on this list. When paired with OpenSSH (SSH) or inetutils (telnet), you can use MobileTerminal to log into servers, including servers that are set up to play Multi-User Dungeons and Roguelikes. It's not for everybody, but if you like really old-school RPGS, there's no replacement.
Just make sure you brought along a keyboard, as many games won't run if the display is too cramped.
5. DisplayOut–$3.99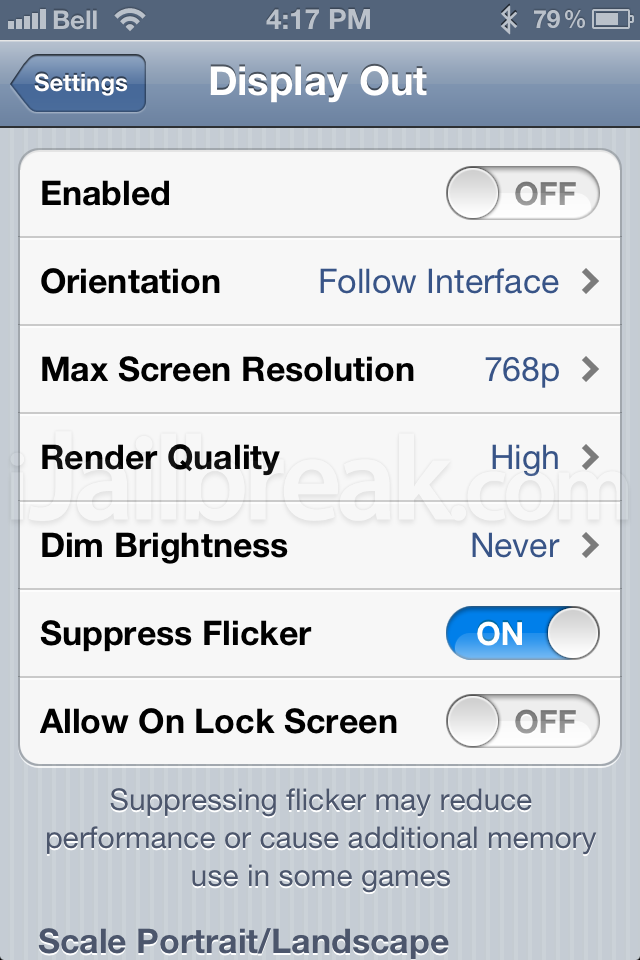 If you're after the authentic gaming experience, you're not just going to want to play games on your phone's tiny screen all day long; you're going to want a real display. DisplayOut is a tweak that enables mirroring on older devices, such as the iPhone 4, iPod Touch 4th Generation, and the original iPad. All you need is a compatible video cable, a wireless controller, and the right emulator, and a CRT TV–you'll be playing the classic games the way they were meant to be played.
Keep in mind you don't need this tweak if you have an iPhone 4S or an iPad 2 or later, as these platforms support mirroring by default.
***
Did we cover all the essential Cydia tweaks, apps, and utilities for retro gamers? What did we miss? Share your thoughts, tips, and suggestions in the comments section below.