Who likes the feature in Auxo that lets you select an application running in the multitasking tray and then swipe down to close it?
After removing Auxo I really missed the swipe down feature and installed a tweak called SwipeAway. SwipeAway allows you to simply swipe down or up to close out an app in the multitasking tray. However, after using the tweak for awhile it seemed as if I was opening up the application more than closing out of it.
Today, yet another tweak like SwipeAway called Slide2Kill was released and can be found in the BigBoss repo developed by Suu. Since removing SwipeAway already, I thought "why not give Slide2Kill a try and see if there's a difference!" Slide2Kill is different than SwipeAway in the fact that Slide2Kill is more like Auxo. Users have to grab the icon before they swipe down in order to kill the running application in the multitasking tray.
Having to double click on the home button, then tap and hold on an icon to the put the icons in jiggle mode just to subtract one app seemed ancient. Slide2Kill offers a much faster and fluid way of closing out your applications in the iOS App Switcher and most of all it resembles that sweet Auxo feature by selecting the app you want to close first before you use the gesture to swipe down.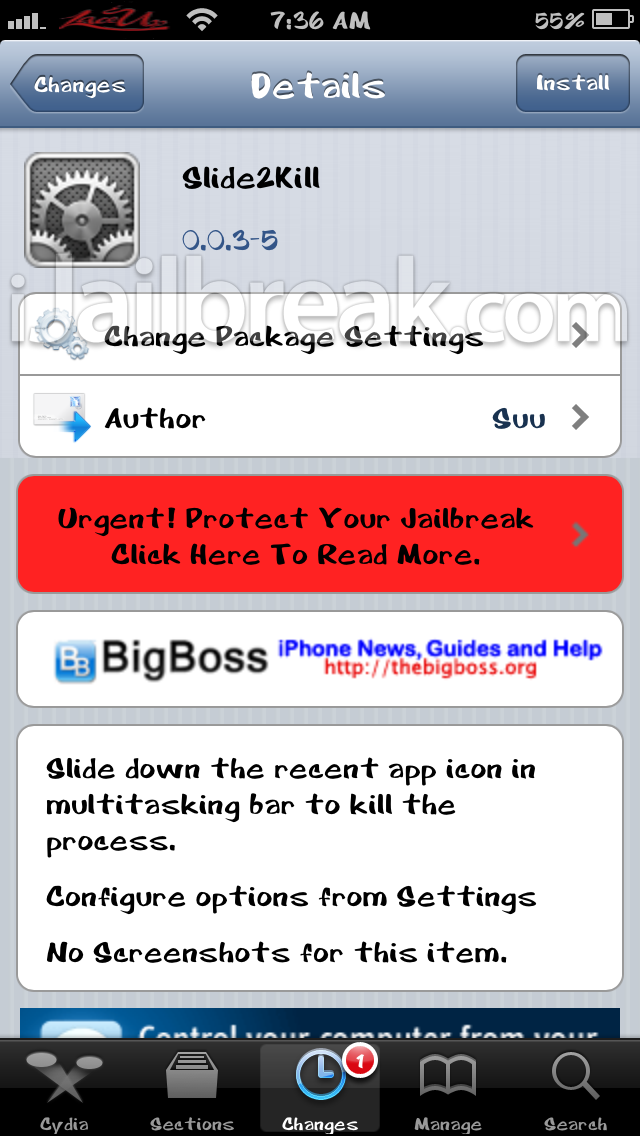 There are no options to configure after installing Slide2Kill which is free and can be found in Cydia via the BigBoss repo. Let us know what you think about the tweak in the comment section below.