Auxo is without a doubt probably one of the most popular Cydia tweaks in a long time to come about and for awhile I was all for the tweak. After restoring to iOS 6.1.2 to take advantage of the last Untethered Jailbreak however, I decided not to install Auxo… and here's why.
For those of you who haven't heard of Auxo however, or haven't really had a chance to check it out. Essentially the tweak modified the App Switcher to add extended functionality such as toggles, app preview cards and more. Instead of displaying applications as icons in your App Switcher, Auxo replaces them with cards that show a screenshot of an app's suspended state. If you swipe to the right you will also have access to various toggles, and also improved music controls. All-in-all it is a really cool tweak, that some people say Apple will actually copy in iOS 7.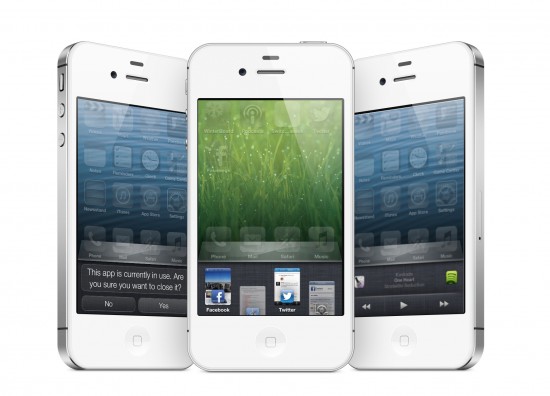 For me however, there were some hings that Auxo just wasn't doing right, that actually lead me to uninstalling it and replacing it with another tweak we previously covered here on iJailbreak.
Grip #1: Stability 
If you have used Auxo on iOS 6 you have no doubt come across some stability issues. Although the developers behind the tweak are working to constantly improve Auxo's stability, I found it crashed way too much. Often times it crashed for me during the worst times as well, such as editing a Pages document or replying to an email. Although this area will improve, at the time of writing this article Auxo is just too buggy for my liking.
Gripe #2: Inconsistant App Cards
The App Cards, in my opinion, are what makes Auxo the tweak it is, I found a lot of times however, the screenshots for these App Cards were often missing which made it less aesthetically pleasing to the eye. Although this is nit-picky, it happened enough to where it bothered me.
Gripe #3: Swiping Gestures 
Love them or hate them, Auxo's swiping gestures to dismiss apps is pretty temperamental. Whenever I jump on my iPhone, I often times try to complete a task with lightning speed and I found that this resulted in my accidentally removing some apps from the multitasking tray I didn't want to completely remove from backgrounding.
Gripe #4: Toggles
99 percent of the time, the only thing I use the App Switcher for is switching between apps. Actually having to tap a hardware button, then swipe to reveal toggles isn't the most productive way to go about things. As I will talk about in a second, there is another tweak that makes this process a lot faster, has way more customization options and results in less use of your home button.
Am I saying Auxo is a bad tweak? Hell no! Auxo is a wonderful tweak and deep down I still love it. There are going to be some people that completely disagree with me on the gripes I made about the tweak, but hey, it's my opinion. Despite all the things I don't like about Auxo, the only reason I finally decided to uninstall it was because of a tweak called Battery Doctor Pro.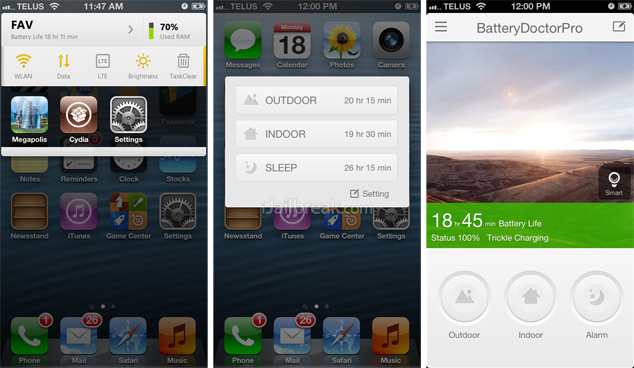 I am not going to go into this tweak extensively because we already have a very in-depth review on it, but essentially this tweak has the capability to replace a ton of other tweaks, and best of all it is free. Battery Doctor Pro allows you to optimize your battery performance, get access to toggles by tapping the battery icon and has more options than you can shake a stick at. Best of all, Battery Doctor Pro has no stability issues.
I urge you to read our full review on the tweak, if you haven't already, but thanks to Battery Doctor Pro I have replaced Auxo and maybe even saved you some money.
What do you think? Do you like Auxo and disagree with me? Is Battery Doctor Pro a good replacement? Share your thoughts in the comments section below.