Thanks to the jailbreak community, Siri has been able to do a lot of new things that Apple hasn't taught it. Since the release of the A5 untethered jailbreak, developers have been developing amazing Cydia tweaks that add various functionalities and make Siri a true personal assistant. Here's another new tweak that makes Siri give you scores for your favorite sports.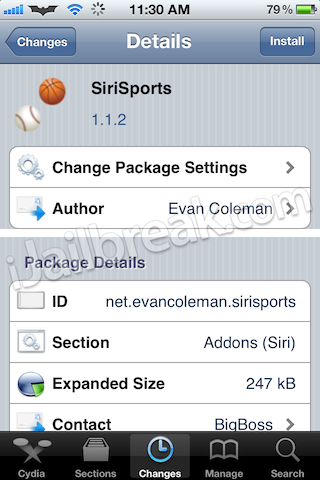 SiriSports is a new Cydia tweak and a add-on for the AssistantExtensions tweak, that provides scores for sports such as NFL, NBA and MLB. This tweak was previously known as SiriNBA, but since this update it does more than just give NBA scores. NBA, NFL and MLB fans who have a jailbroken iPhone 4S should definitely get this tweak!
You can ask Siri questions such as 'Did the Knicks win last night?', 'What time is the Rangers Game?' and more! Just enable the tweak from the Settings options after installing. There's nothing more to it. Currently this tweak will only give you information and scores for NBA, NFL and MLB, but the developer will soon add more sports to the list!
SiriSports is available for free in the BigBoss repo. Try this tweak out and tell us what you think of it. What other sports would you want this tweak to have?