If you have ever tried to send a video that is over three minutes in length to someone through SMS then were probably disappointed to find out that it isn't possible. Well, if you are Jailbroken you will be glad to know a tweak has been released recently that removes this limitation completely. The tweak is called Carrier Unlimited Media Send and once you install the tweak you will be able to send videos of any length through your cellular provider.
Do keep in mind that if you have a limited data plan you will want to be careful with this tweak. Apple restricts the ability to send videos over three minutes because the files start to get very large after that. Only install this tweak if you have a good deal of data, otherwise you might experience additional charges from your carrier from going over you limit.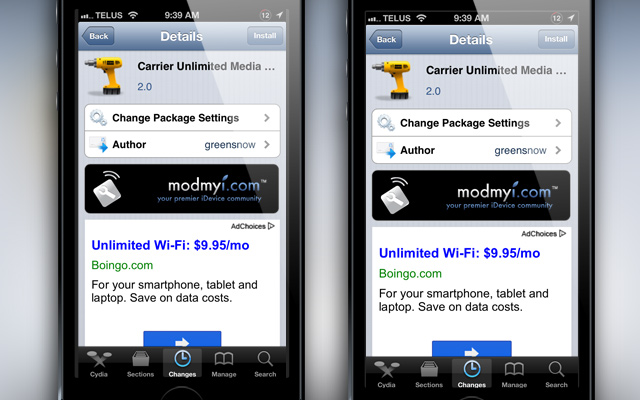 Apple doesn't just restrict sending videos over three minutes through SMS, however, it also restricts you through iMessage as well. There is additionally a separate tweak from the same developer called iMessage Unlimited Media Send. Sending videos over three minutes through iMessage would be much safer than sending them through SMS.
You can find both Carrier Unlimited Media Send and iMessage Unlimited Media Send through the ModMyi repo for free. Let us know what you think of these tweaks in the comments section below.