If you're a big fan of using gestures around your iPhone with Auxo and Zephyr, you may like the new SafariSwipez Cydia tweak. Do you not like having the "tap to close" button in Safari tabs and want swipe gestures instead? I have recently installed the new tweak and it's pretty cool.
SafariSwipez is a simple tweak that allows you to swipe up or down on a page to close out the tab in tabbed view. It's just like swiping down to close an application with Auxo. There are no settings to configure this tweak once installed.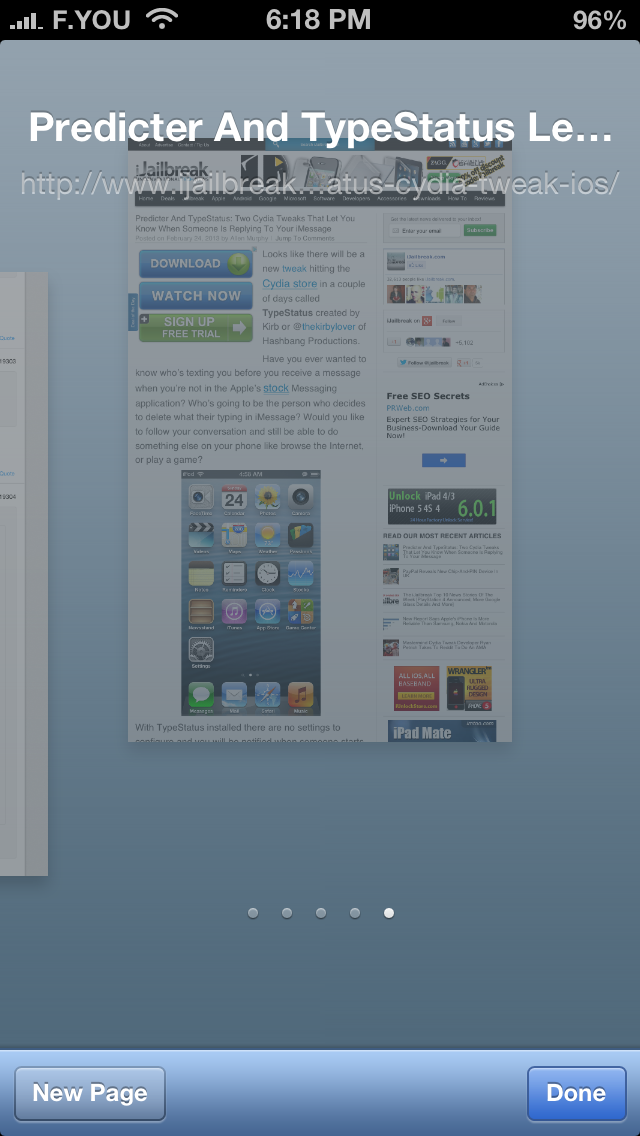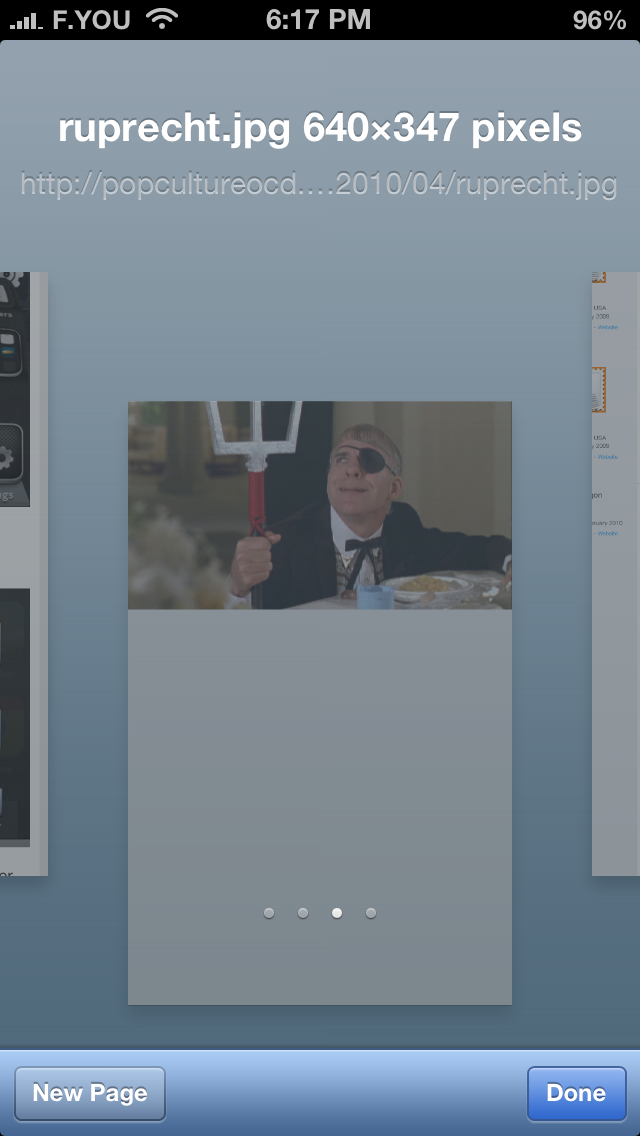 After some light use of the tweak I wonder why Apple hasn't incorporated this into iOS? SafariSwipez feels like a natural way of closing tabs and you can either swipe up or down in order to close the running tab. The tabs even fade away when you swipe down or up to close them or "come back to" if you decide to drag it back into place. Would you like to see Safari get an update now?
SafariSwipez is a free tweak from Cydia. If you would like to give it a try and your on a jailbroken iPhone viewing this article, you can hit up this link to take you there. If not you can still go to Cydia to install and let me know what you guys think by adding your comments below.