Your iPhone is your lifeline to the outside world and you likely get a ton of notifications ranging from emails to text messages. Sometimes when your iPhone is in your pocket it is easy to miss these notifications and instead of having to take it out of your pocket and check for any missed notifications, wouldn't it be nice if you could check for notifications while leaving your iPhone in your pocket?
The developer of PocketNotify certainly thought so as he has developed a Cydia tweak that allows you to check for missed notifications using an Activator action of your choice. The example that the developer gives is using a long hold of the volume button. When you perform the configured Activator action your iPhone will vibrate if you have any new notifications. This helps you avoid being that guy who is always whipping out their phone on a constant basis.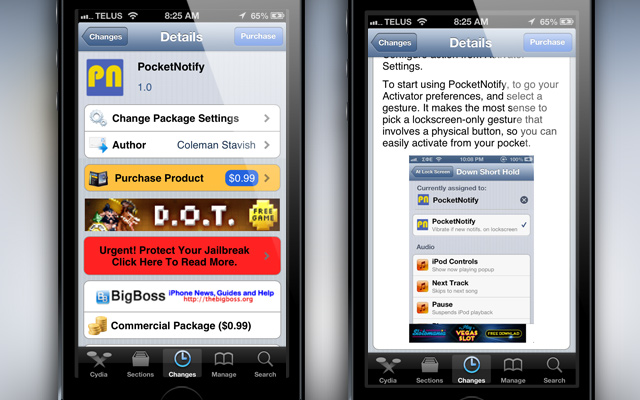 It is worth mentioning that the vibration works even if you have disabled "vibrate on Ring/Silent" in Preferences.
If you are interested in the PocketNotify Cydia tweak, you can find it in the BigBoss repo for $0.99. Be sure to let us know what you think of the tweak in the comments section below.