If the fact that the Newsstand appears in the multitasking bar has ever bugged you then you will be glad to know there is finally a solution for Jailbroken devices.
When you think about it, it is kind of strange how Apple allows the Newsstand to appear in the multitasking bar because it is a folder… and folders don't appear in the multitasking bar now do they?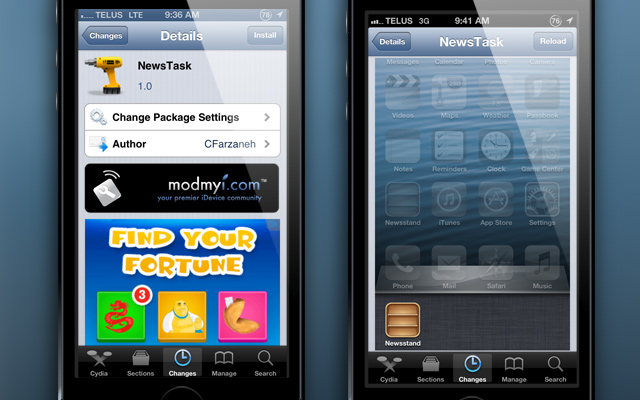 With the NewsTask Cydia tweak, however, you can stop the Newsstand from appearing in the multitasking bar once and for all. Simply install the tweak, ensure Newsstand isn't already in the multitasking bar (if it is just remove it one last time manually) and you will never have to worry about it again.
NewsTask doesn't have any options to configure and once you install it, it will work without any hiccups. If you are interested in this extremely simple Cydia tweak you can find it on the ModMyi repo for free.
Let us know if you found this tweak useful in the comments section below.