If you've opened up Cydia today, you've probably noticed a new section on the home page called "Manage Account". If you've ever purchased anything in Cydia, you would have had to log in with your Facebook or Google account, and then pay with PayPal or Amazon. Cydia keeps track of these purchases, and now can keep track of your purchases, as well.
Once you log in, you get a full list of all the packages you have purchased in Cydia, under the account you logged in with. If you use different accounts on different devices, or whatever, you'll need to log out and log in with your other accounts, to view all of your purchases. You will not see anything that was free in Cydia, on this list.
From the home page in Cydia tap "Manage Account", then tap Facebook or Gmail, (which ever account you use), and log in.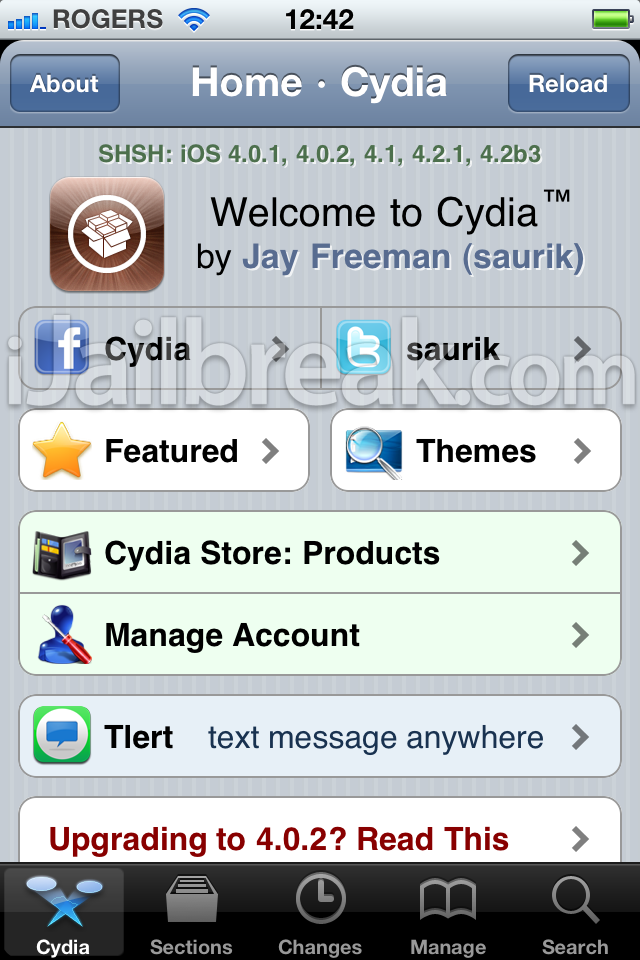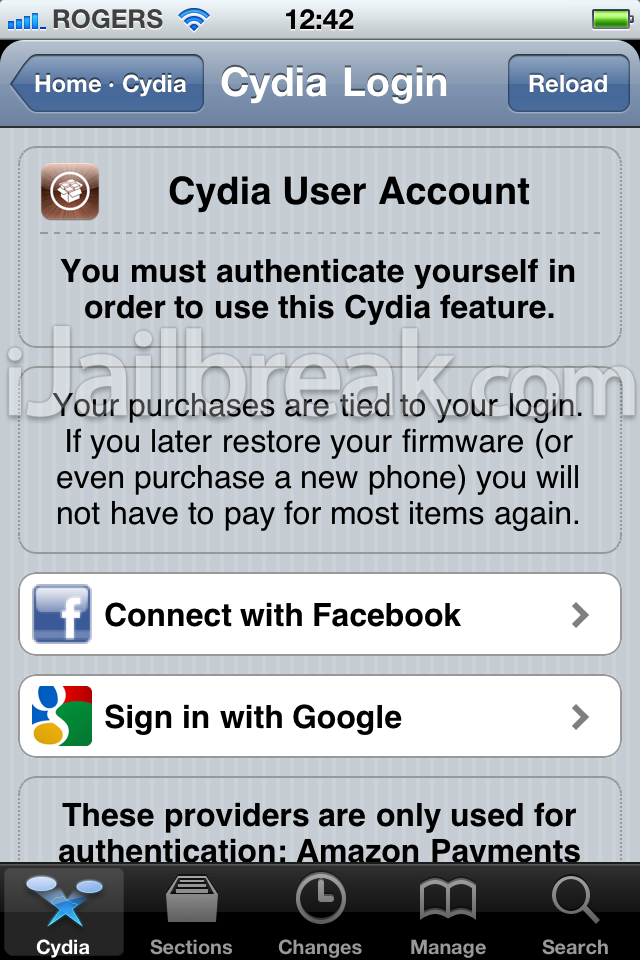 Once you're logged in, you're taken to your account. There's not much here, yet, but you get your account number and the option to view your purchased packages.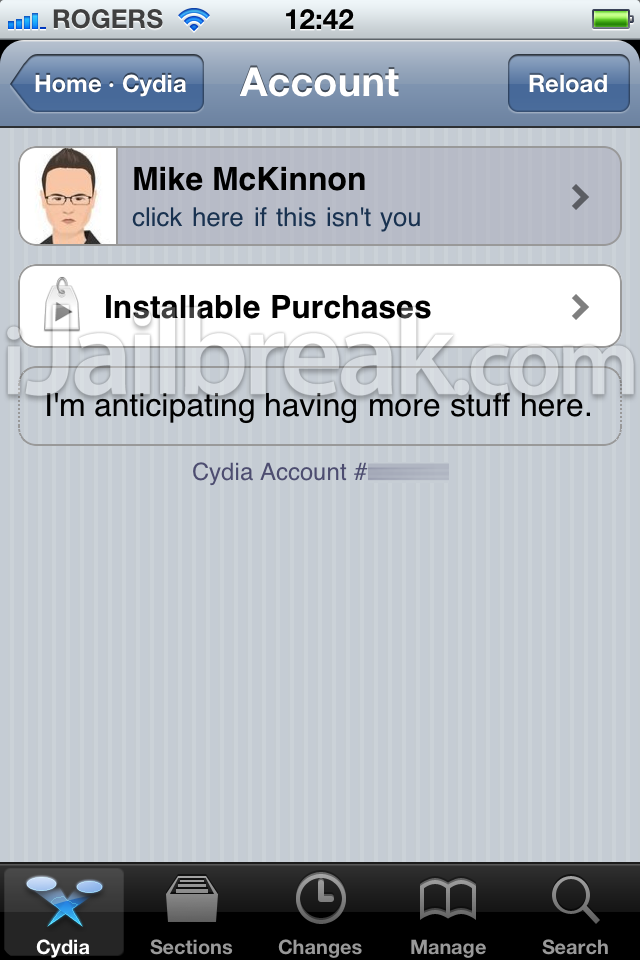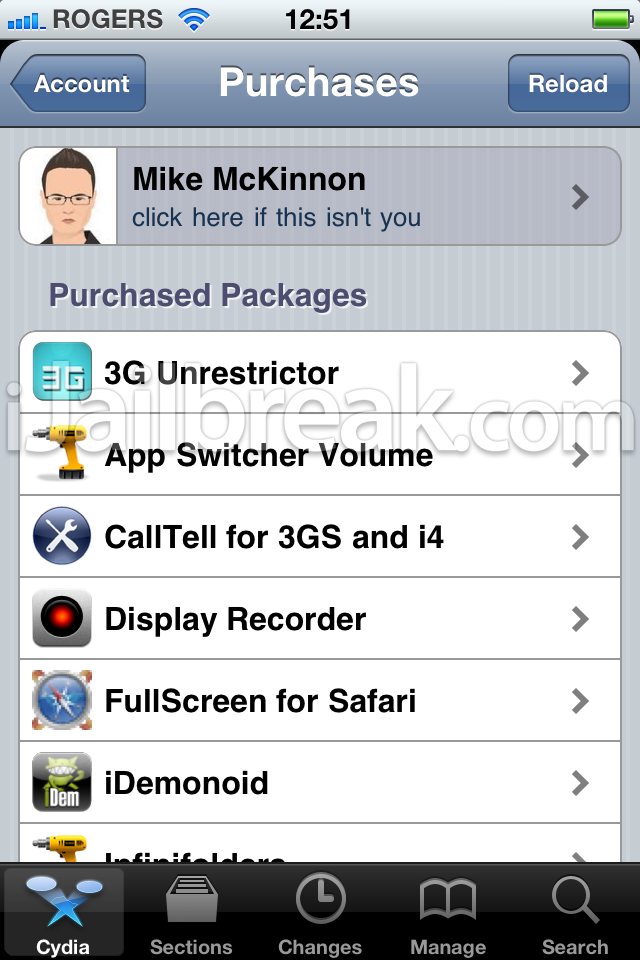 Your purchased packages list will, of course, not include any cracked packages or stuff you didn't purchase directly from Cydia. So, if you've manually installed a package you purchased directly from the developer, you won't see it on this list.
It is unclear what else might be included here. We could see a full list of all the packages you've downloaded in the past, or at least the ones currently have installed. Although, you can already see your installed packages, under the Manage tab. What do you think will end up here?