If you have been looking for animated wallpapers for your iPhone, iPod Touch or iPad then look no further than LivePapers. With the LivePapers Cydia tweak you can finally have a live, animated wallpaper on your iOS device in a powerful and battery efficient application. LivePapers uses OpenGL ES to provide smooth animations and increased performance on a level never seen before on any iOS Device.
Simply download LivePapers and you will find a new app on your homescreen. Upon launching the application you will be able to browse a library of pre-installed wallpapers and of course download new animated wallpapers that are available on Cydia.
Unfortunately LivePapers only comes with 1 animated wallpaper off the bat and downloading new ones is hard, as there isn't a large selection on Cydia right now. This should hopefully improve over time though. This nice thing about LivePapers is that it is a free Cydia tweak however, and you can enjoy the stock animation it comes with which is a bubble animation that actually looks pretty neat.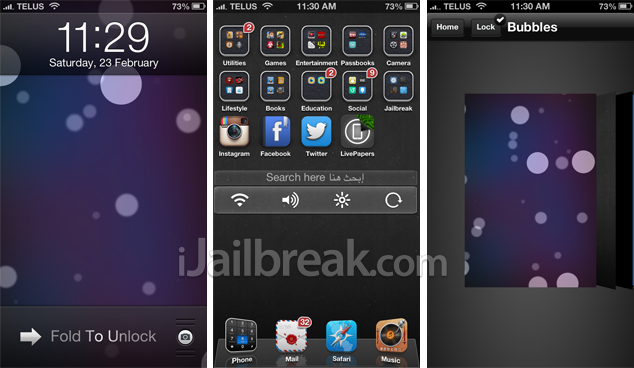 You can find LivePapers on the BigBoss repo via Cydia and additional wallpapers can be found by searching LivePapers into Cydia's search tab. LivePapers surely isn't the only tweak to provide live wallpaper functionality, but it definitely lives up to its promise of being stable and battery efficient.