If you have young children or obnoxious friends, you might notice that when they get access to your iPhone, iPad, or iPod Touch, they mess with your apps. Your favorite apps might get moved around, go missing entirely, and all kinds of things could happen to your Facebook status. Leave My Apps Alone can't protect you from Facebook status tampering (either log out manually, set passwords with iProtect, or look into iUsers), but it will keep your apps on your phone.
With Leave My Apps Alone installed, users will still be able to enter 'wiggle-mode' by holding a finger over an icon… it's just not going to do anything. The deletion button does not appear. Your apps stay put. Leave My Apps Alone does not lock your iPhone, iPad, or iPod touch down as much as DisableLaunch—which prevents all apps from launching without a password. Leave My Apps Alone is ideal if you need to share your device with someone who might accidentally delete apps.
My only gripe with Leave My Apps Alone is that there are no settings to configure. It can only be disabled by uninstalling the tweak. This means that if you turn Leave My Apps Alone off and lose connection to the Internet, the tweak stays off until you can get back online. This would also be the worst environment to lose apps in.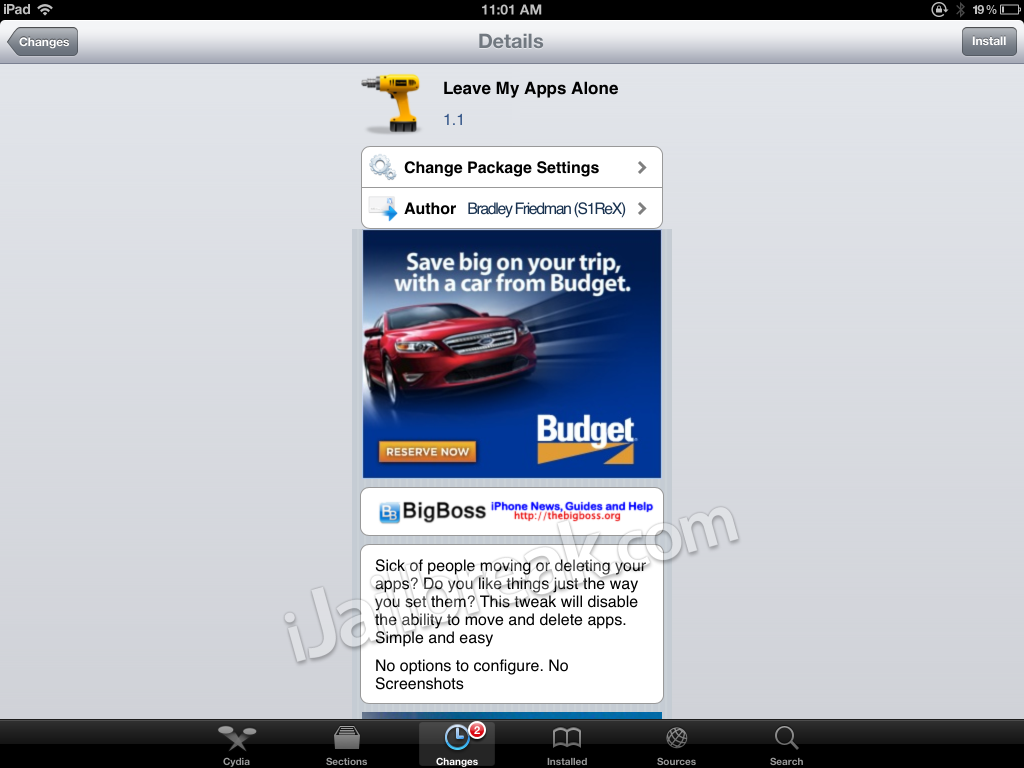 On the plus side, Leave My Apps Alone is a FREE tweak and is available in the BigBoss repository on Cydia. This is a tweak that could really use a SBSettings toggle, but it could still work as a solution if you need it.
Share your thoughts on Leave My Apps Alone in the comments section below.