Amidst the abundance of new tweaks and applications available for jailbreak users, I've decided to let you in on my new all-time top 5 Cydia tweaks and applications relating to the security/efficiency or you and your device. From productivity to customization, this post contains the apps and tweaks that I've found to be among the most helpful, time saving, innovative, and impressive available today.
Tweak #1 – Homescreen Settings
Homescreen Settings is a tweak that allows the user to create Homescreen icons for individual options in the Settings app. Whether you're like me, and you have so many tweaks in your settings app that it takes more than 5 thumb flicks to scroll through, or you're just looking for one-click, easy access to your favourite settings, this tweak is definitely for you. Simply navigate to the setting you wish to send to your Homescreen, scroll to the bottom of the page and tap "Add Icon To Homescreen". Voila! Homescreen Settings is available through the BigBoss Repo for $1.99
Tweak #2 – Switcher Rotator
Switcher Rotator allows the user to open the multitasking tray while in landscape orientation, or lock your device in landscape mode, plain and simple. For users like me who spend lots of time using apps and features like Messages (landscape) and Cover Flow, this tweak is great for not having to backtrack through the Homescreen or rotate your device. Switcher Rotator is also available through the BigBoss Repo, and costs $0.99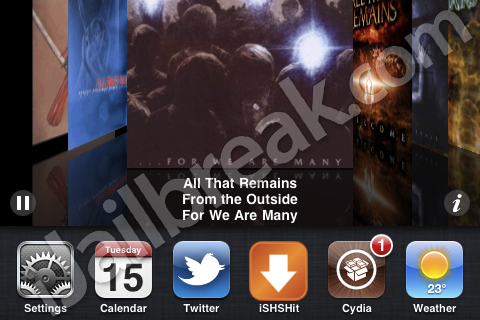 Tweak #3 – Direct Closer Pro
Direct Closer Pro is an amazing tweak that automatically adds the 'close' symbol to your open apps when you open the multitasking feature. In the free alternative Direct Closer, the icons appear shaking just like when you hold down an icon in the multitasking tray, requiring you to press the home button before you can switch apps. Direct Closer Pro is the 'as it should be' version. The icons appear stationary, allowing you to close, or switch apps instantly. Direct Closer Pro is available through the BigBoss Repo for $1.00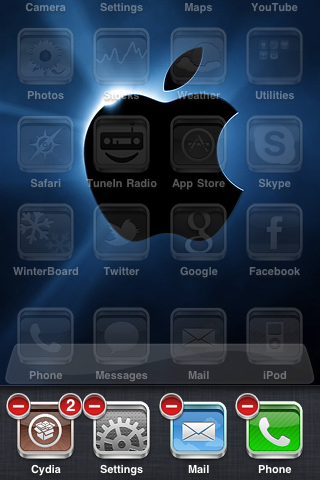 Tweak #4 – NewContact
NewContact is arguably the most useful tweak on my devices. It allows the user to add a contact while on any page, using a simple name/number configuration, and directly importing the information to your contacts. Best of all, you can bring up the "NewContact" screen using the "Activator" setting of your choice. NewContact is available through the BigBoss Repo for $0.99
Tweak #5 – iProtect
iProtect is less a tweak than it is (what I think) an application that should come standard on all iOS devices. iProtect lets the user password protect individual applications, disable a multitude of Homescreen functions, and lock your SIM. iProtects most impressive feature however, is "Send Silent SMS". When your phone is lost or stolen, and if/when the lucky bugger that has your iPhone decides to insert their own SIM card, you can input a secondary 10 digit phone number which iProtect will send an SMS to. This 'new' user does not know the message was sent, and it contains the phone number connected to their SIM card. iProtect is available for free through the BigBoss Repo, but requires an in-app purchase of $8.99 to proceed past the 10 day trial.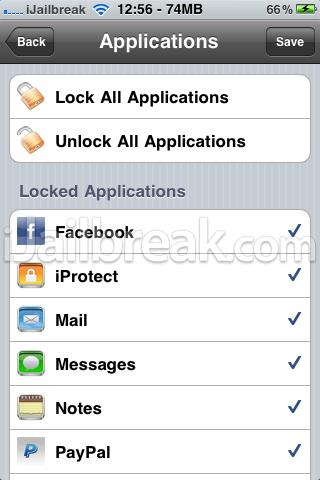 That concludes my top 5 security/efficiency tweaks! [for now ;)] For the latest and greatest on anything and everything "i", keep your screen glued to iJailbreak.com! Enjoy!