LabelUp Pro is a Cydia tweak that was released recently that allows you to change the position of an app's label. Meaning you can make the label appear in the middle of the app's icon, the top of the app icon or anywhere you like by simply adjusting a slider.
Upon downloading and installing the tweak to your device you can go inside its preferences panel inside the Settings app and you will see 4 sliders: Home, In Dock, In AppSwitcher and In Folder. This allows you to set different heights for app labels in each of these 4 areas of iOS.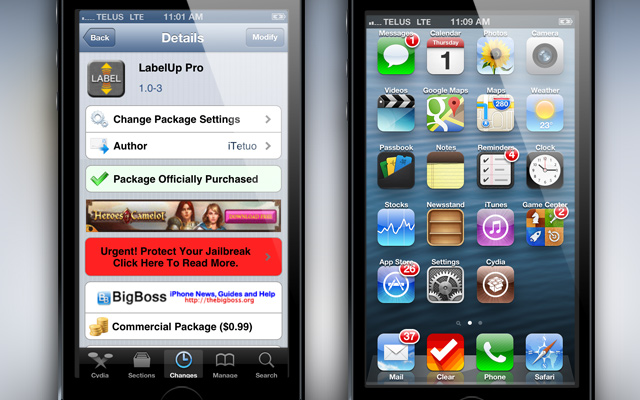 After some playing around I found that position the slider at about 73 is roughly at the top of the icon and around 30 is in the middle. This is handy to know because the sliders take some trial and error to figure out.
All in all I am not a huge fan of LabelUp Pro. I don't really think the labels look very good in any other position besides where it is stock, but maybe you disagree. And if you do you can find LabelUp Pro in the BigBoss repo for $0.99.