SBSettings moves your important toggles directly into SpringBoard where they're always available instantly, even while apps are running. This step-by-step guide will show you how to install and use SBSettings on your jailbroken iPhone, iPod Touch or iPad.
Note: If your iPhone, iPod Touch or iPad is not jailbroken you can follow our how to jailbreak guides by clicking here.
Step 1: The first thing you will need to do is launch Cydia from your iDevices SpringBoard.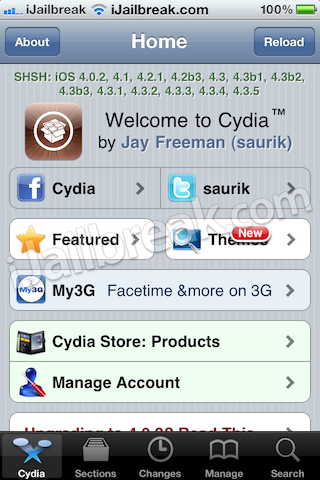 Step 2: Tap the Search tab located on the bottom tab bar and search for SBSettings.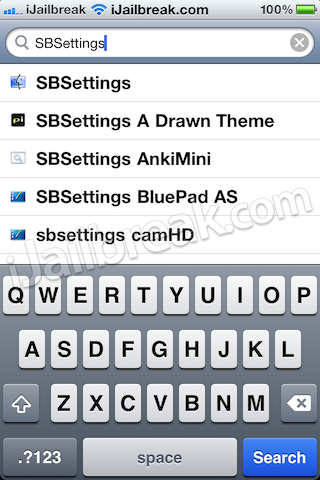 Step 3: Once SBSettings appears, tap it.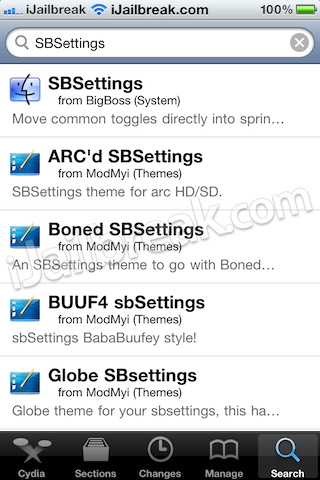 Step 4: You should see SBSettings (version 3.3.1) or a higher version depending if SBSettings has been updated. Tap Install.
Step 5: Tap Confirm in the top right corner.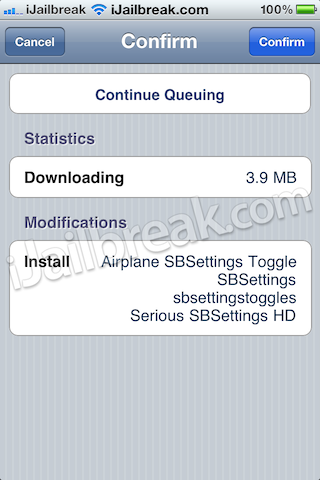 Step 6: You should now see SBSettings package being installed. Once installation is done, tap Restart SpringBoard, and your iDevice will respring and appear at the lockscreen.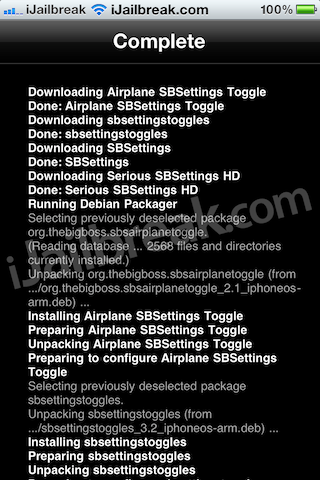 Step 7: To launch SBSettings from your iDevices SpringBoard, slide your finger from left to right over your status bar. A menu will appear with buttons that are toggles for WiFi, Edge, 3G, Bluetooth, SSH etc. Red means Off and Green means On. Tap the icon to toggle it between on and off.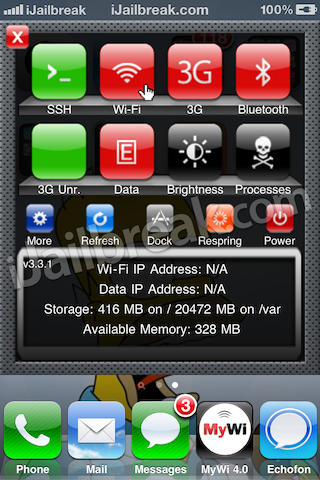 Congrats! You just learned how to install SBSettings on your jailbroken iPhone, iPod Touch or iPad. For more how to guides from iJailbreak.com check out our how to section by clicking here. Leave any questions or thoughts in the comments section below…
Update #1: How To Install SBSettings Themes On iPhone, iPod Touch, iPad [VIDEO]