GlowBoard is a new tweak available in Cydia that is similar to the recently released ActiveBoard tweak. The tweak gives a pulsating glow or a bounce effect to apps that have pending notifications or are running in the background. ActiveBoard does the same, but charges you money, whereas GlowBoard is a free tweak.
After installing, you get plenty of options that can be accessed via the Settings app. If an app has a pending notification or is running in the background, it'll have a pulsating glow around it or it'll bounce. On the dock, you can have apps with pending notifications bounce, just like on OS X.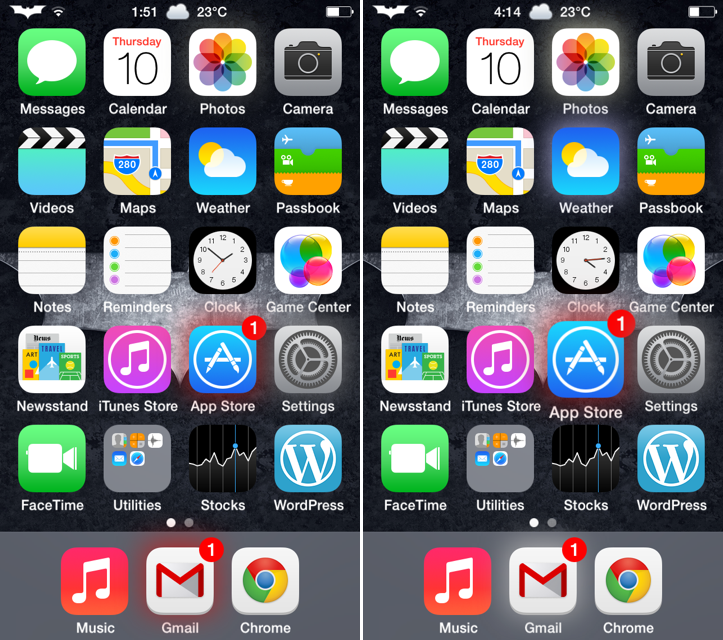 In Settings, you have the Enable/Disable toggle and a set of other options. If you don't want the animations to be shown on the Dock, you can disable them. You also have the ability to toggle animations in Folders and the App Switcher. There are also toggles for Animate Glow and Animate Notifications, you can turn off both if you don't need any animations or you could just not install this tweak.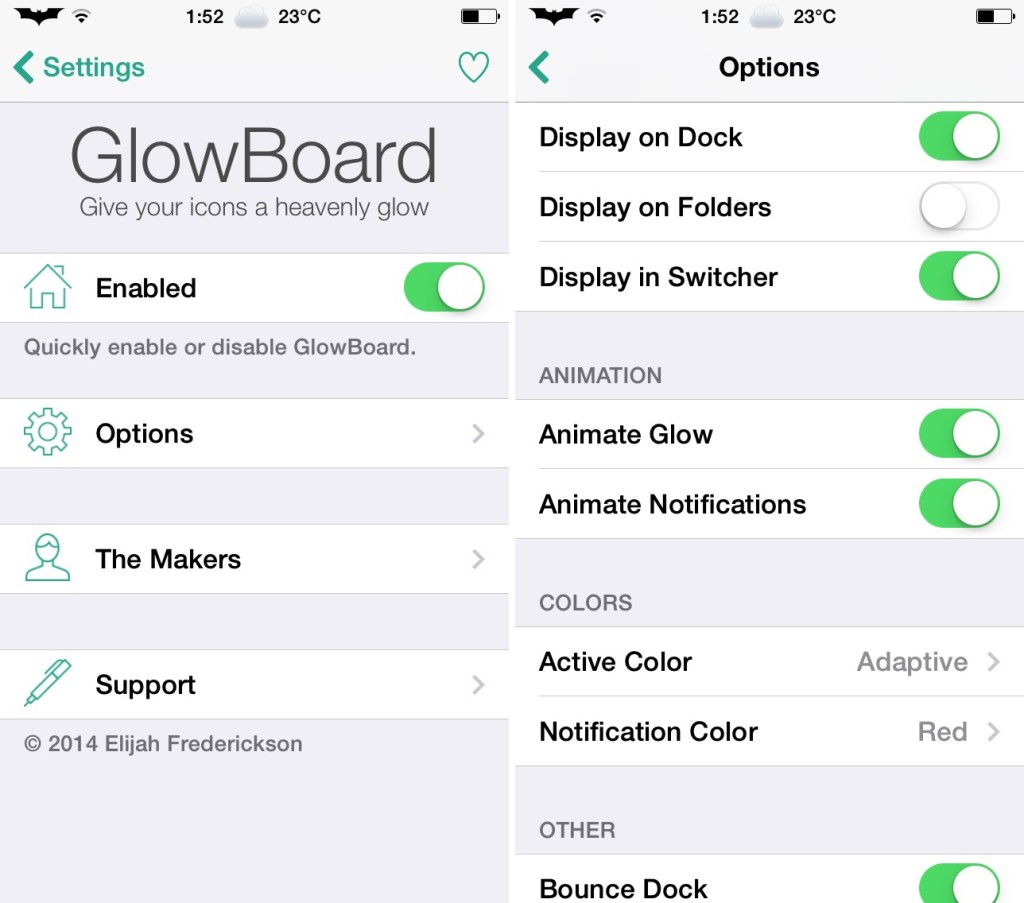 You can even change the color for the glow animation or choose Adaptive. Choosing the Adaptive mode will let the tweak decide which color glow an app needs based on the icon color. The pulsating glow color for both apps running in the background and the apps with pending notifications can be changed. Lastly, you have a toggle for the bounce animation in the Dock.
A good tweak don't you think? If you like animations, you should definitely check out this tweak. GlowBoard is available in the BigBoss repo for free. Try it out and let us know what you think of it. Oh yes, it is iOS 7+ compatible.