ClockworkMod Recovery is the most important pre-requisite of flashing a custom ROM. Now a touch version (6.0.1.2) is available for Samsung Galaxy Tab 2 10.1. This version includes smaller incremental backups and is a lot faster than the previous versions. You won't have to press all the hardware buttons either, as it is a touch-based recovery.
There are a few points you should note before proceeding to the instructions. First of all, this guide is strictly meant for Samsung Galaxy Tab 2 model number GT-P5100, GT-P5110 and GT-P5113. Secondly, the guide should be followed at your own risk, as iJailbreak won't be responsible if anything unfortunate happens.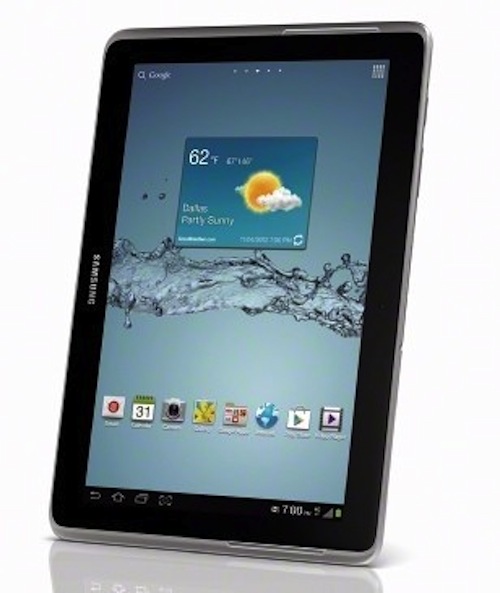 There are also some requirements before the instructions can be followed. You need a Windows PC, handset USB drivers installed and USB Debugging enabled. Security softwares that can access the device should be disabled prior to the tutorial, and it's recommended to create a backup of all important data. 
Tutorial For Flashing ClockworkMod Recovery On Samsung Galaxy Tab 2
Step 1: Download Odin v1.85.
Step 2: Download ClockworkMod Recovery for GT-P5113, GT-P5110 or GT-P5100.
Step 3: Switch off the device and reboot into Download mode. To do this, press and hold the Power and Volume Up button. A warning message will pop up, which is the point where you press the Volume Down button to enter Download mode.
Step 4: Extract the Odin zip file downloaded in step 1 to any preferred folder on the PC. You'll get 3 files, and one of them will be '.exe'. Double click this file to launch Odin.
Step 5: After starting Odin, connect the tablet to the computer.
Step 6: Odin will display an 'Added!' message in the bottom left box, meaning the device was successfully detected. The drivers should be re-installed if this message fails to appear.
Step 7: Select the 'PDA' button in Odin and select the '.tar' ClockworkMod Recovery file for the tablet you're using. LEAVE EVERYTHING else unchanged.
Step 8: Click the 'Start' button in Odin to flash ClockworkMod Recovery. The device will automatically reboot and Odin will display a 'PASS' message.
Step 9: Once the screen reboots with a Samsung logo, the device can be disconnected from the PC.
Note: If Odin displays a 'FAIL' message in step 8, disconnect the device from the PC. Switch it off. Remove the battery and re-insert it again. Now repeat the tutorial from step 3 where you enter the Download mode.
Great job! You've flashed ClockworkMod 6.0.1.2 on Samsung Galaxy Tab 2 10.1. Feel free to leave comments.