To clear a notification on the iOS 5 Notification Center, you first have to tap the 'x' button and then the 'Clear' button. If you're too lazy to do it twice or just don't like the idea of tapping twice to clear your notifications, then here's a really simple Cydia tweak.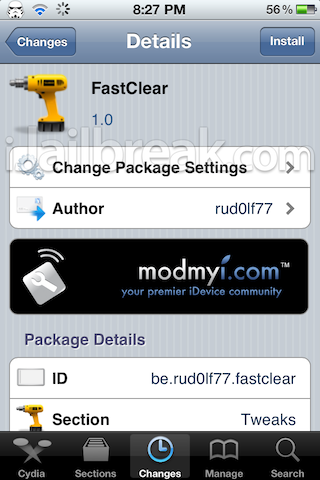 FastClear is a new Cydia tweak that lets you clear all the notifications in the Notification Center with just one tap. You hit clear and all the notifications disappear at once. There's no settings to fiddle with, so if you don't want it, then you just have to uninstall it via Cydia. There are other tweaks that do this, but most of them do a lot of other things too.
This tweak only removes the sometimes annoying 'x' button and keeps the 'Clear' button for clearing things up faster. If you're thinking 'I got to have this', head over to the ModMyi repo and download it for free!