Emphasize is a Cydia tweak that has been developed by Ryan Petrich that is actually a free version to the Accentify tweak that was recently released into Cydia. Ryan Petrich claims Emphasize is how Accentify should have been built and best of all it is a free tweak.
Emphasize allows you to change the color of the standard boring iOS UI to match a specific color scheme. Although there are WinterBoard themes that do the same, Emphasize works using native iOS APIs to modify the entire operating system, which doesn't require WinterBoard and some would argue is more stable.
When you download the Emphasize tweak and install it to your device, you will first have to activate it through the Settings app. Inside the new Emphasize tab within the Settings app you will see Default section and also a section for every application you have installed.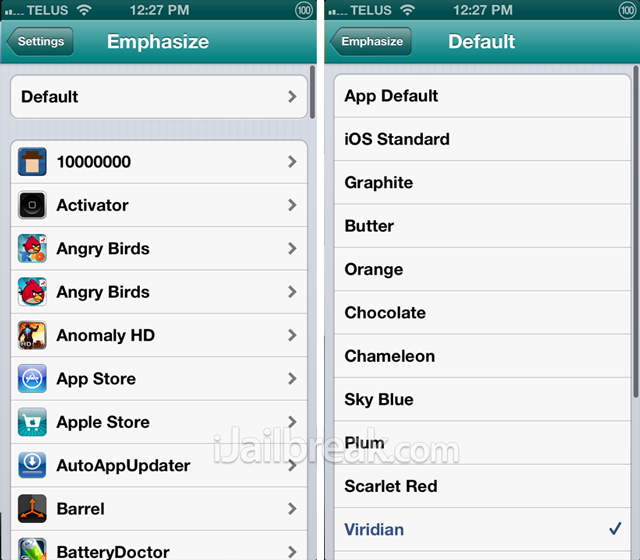 If you go into the Default tab you can see you have a ton of options for changing the color of the default iOS user interface. Some of the colors include Graphite, Sky Blue, Scarlet Red, Viridian and Hot Pink.
Any application that doesn't use a custom user interface works with Emphasize. You can also change specific apps to override the default color you set. So, for example, if you go into the clock section and change it to orange, this specific application will have an orange UI while the rest are whatever you set in the default section.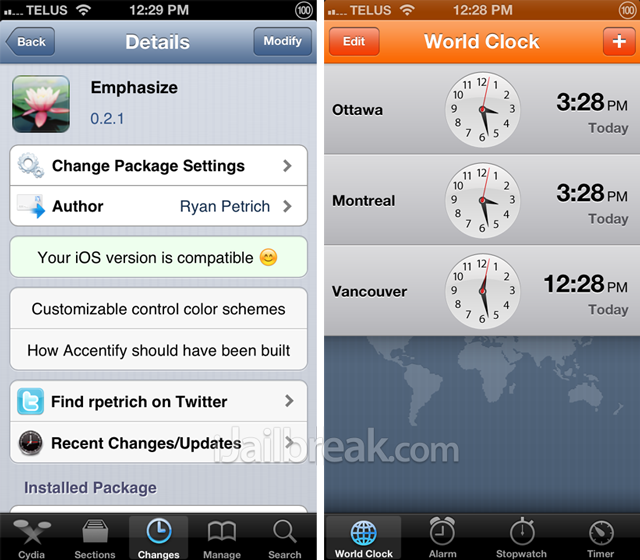 Emphasize is a cool tweak and is a subtle way to make your iPhone, iPod Touch or iPad stand out from the crowd without installing themes. You can find it for free in Ryan Petrich's beta repository (http://rpetri.ch/repo/). Let us know what you think of the tweak in the comments section below and don't forget to check out our video review.