iBluever SBSettings Toggle is new tweak in Cydia developed by Eric Day (the author of iBluever), which allows toggling (enable/disable) of iBluever, quickly from SBSettings. What is iBluever? It's an app that uses your phone's 3G/GPRS network by connecting to the Bluetooth Dial-up Networking service. More information is available here.
Note: This will only work if you have iBluever installed from Cydia Store ($5.00).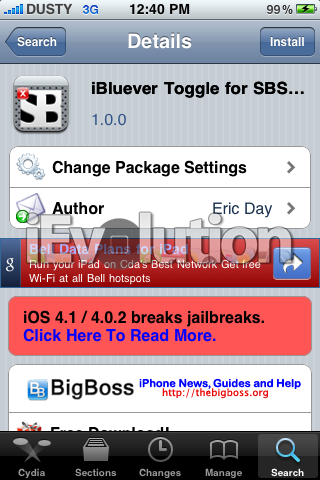 iBluever SBSettings Toggle is available in Cydia via BigBoss repository for free.