Do you gather a lot of material on your iPhone or iPad that you draw from when you are working at your computer? While there are a few methods for sharing the material from your phone to your desktop, none of them are built into the phone's interface. Clips is a Cydia interface tweak that allows for highlighted material to be instantly transferred to a Dropbox account from within any app. This means that clips from your iPhone can be accessed by any one of your devices that can connect with Dropbox.
What's more is you can copy and paste anywhere from Clips's clipboard. Clips supports text, websites, and images, and any app that supports the iPhone's selection tool. You can use Clips to copy an excerpt from a book or email yourself a whole webpage.
The functionality is similar to Evernote, a web-based note tool which can be used as a multi-platform clipboard in a pinch, but isn't tightly integrated into the iPhone's UI. The advantage of using Clips is that it's always there when you need it. All you need to do is select and save, without having to exit the app you were in.
Keep in mind that Clips isn't without its limitations. Clips requires iOS 5.1, so if you haven't upgraded from 5.0.1, you'll have to do a fresh install to make the program work. The current version does not support the iPad (although being able to run Evernote in a window would be an attractive alternative for that platform). A PC client is in the works, and is expected for release with the next update.
If you have an iPhone or iPod Touch and want to install Clips, you can find the tweak in the BigBoss repository for $1.99. It's not an expensive tweak, and it is the most time-efficient way to share different kinds of clips between devices I have seen so far, but there are readily available apps which can pull off much of the same functions for free. Evernote is just one great method for syncing clips between different platforms.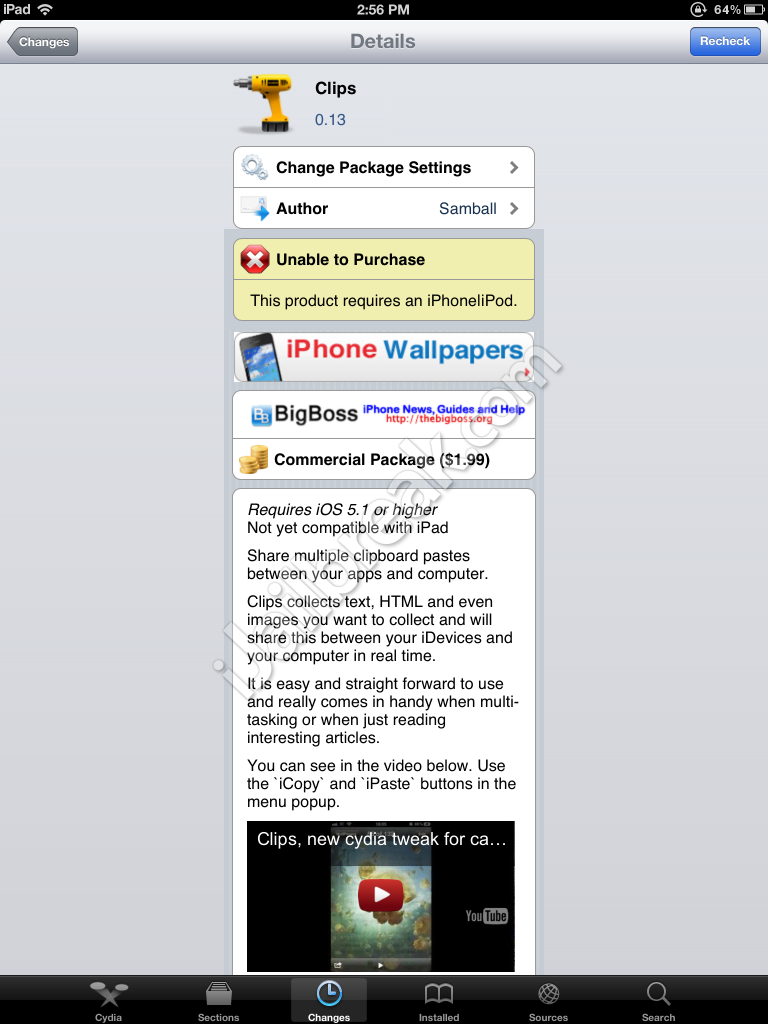 You can let us know what your favorite clipboard sharing tool is in the comments section below.