With iOS 5.1 came the new lockscreen camera shortcut that makes accessing the camera even faster than before. As there's no untethered jailbreak for iOS 5.1 yet, many have chosen not to update to the latest version and thus can't experience the new and faster camera shortcut.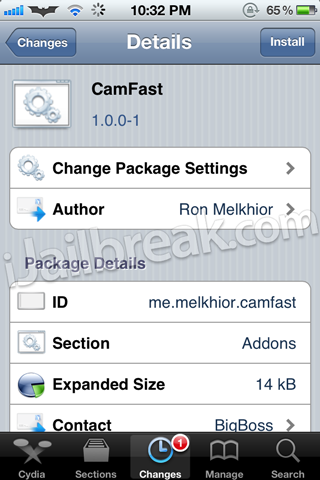 This new Cydia tweak, called CamFast, assigns quick Activator actions anywhere on your iOS device to launch the camera. All you have to do is, install the tweak, go to Settings>Activator and choose the appropriate action to launch the Camera app. The CamFast Cydia tweak also works on the lockscreen and any action can be assigned to launch the camera.
I did have few problems with the tweak, that included not being able to use the tweak after switching actions, but I strongly suspect that it is caused due to interference by another tweak. CamFast is currently available in the ModMyi repo for FREE. Try it out and let us know if it worked for you. Also, did you find it faster than the regular method of accessing the camera?