Would you like to set a custom brightness level for when your iOS device is plugged into a power outlet? This new tweak, called BrightnessPlug, will just do that and let you set a custom brightness level for when your jailbroken iOS device is connected and charging.
We usually keep the brightness at automatic or low levels to save battery while using our iOS devices. With this tweak however, you can have the brightness levels on automatic when not charging and have it on a different level when plugged. You can adjust the brightness level in settings panel. There's also an option that lets you automatically dim the display when plugged in.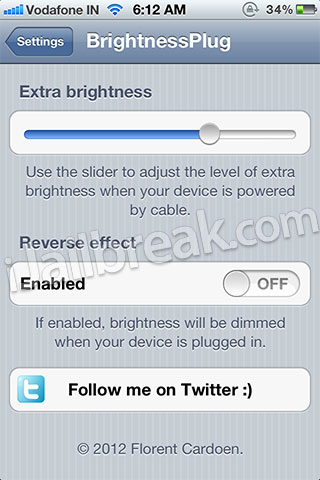 BrightnessPlug is available in the ModMyi repo for free. It works fine even on the latest iOS version. Did you find this tweak useful? Let us know in the comments section.