There have been some really neat Cydia tweaks lately that I wanted to bring to your attention and these tweaks are BootSound, UIColors and Photo Booth (iOS 7).
BootSound is a new Cydia tweak that will add the iconic Mac OS X boot-up sound to your iOS Device. There are literely no options associated with the tweak. You simply install it and then any respiring or reboot will cause the OS X start-up sound to play via the device's speakers. It would be nice if the developer would extend the tweak to allow for a selection of bootsounds, add options for the volume of the sound and possible toggles for respring and reboot but maybe this will come in a future update.
You can find BootSound in the ModMyi repo for free.
UIColors is a great tweak for any Jailbroken device on iOS 7 and goes above and beyond the Eclipse Cydia tweak we told you guys about which enable night mode. What this tweak allows you to do is apply a system wide tint of your choice that is 100% customizable with color sliders. It works with most built-in apps, most App Store apps and all the major UI elements like Table Views, Keyboard, Control Center, Notification Center, navigation bars, grid views, tab Bars, toolbars, sliders, status bar etc.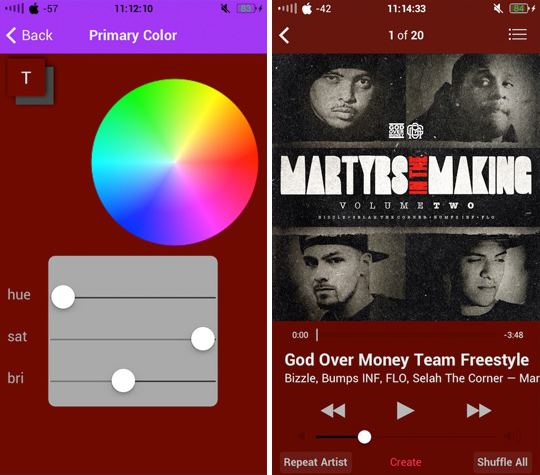 If you prefer not to have certain apps tinted by UIColors then you can even add it to a blacklist. The tweak is currently available for only $1.49 on Cydia and is a very neat tweak which is definitely worth checking out. The only downfall of course is it doesn't look good across every single app, but with the blacklist functionality you can ensure you always get a native experience.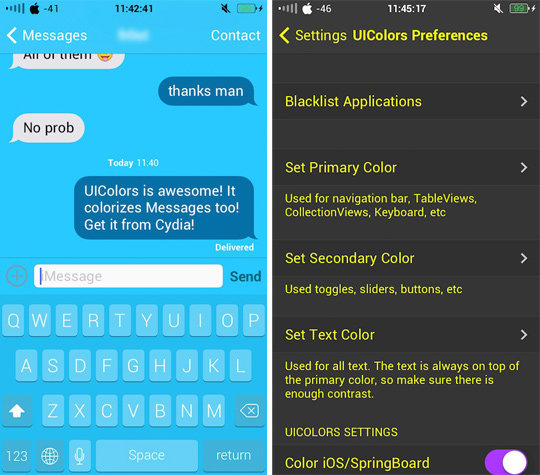 Photo Booth (iOS7) developed by CoolStar brings a stable port of the iPad's stock photo booth app to your iPhone or iPod Touch.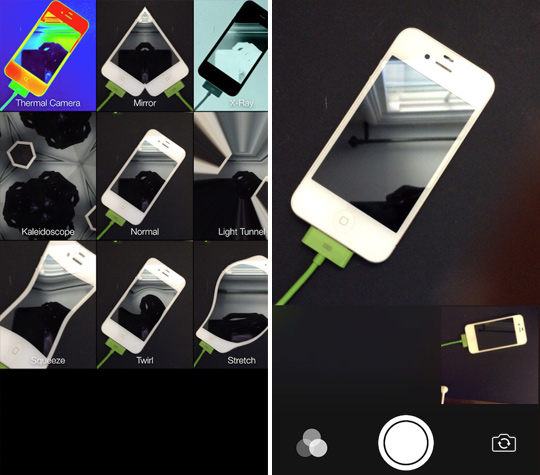 Upon installing the tweak you will find a new photo booth icon on your device's homescreen which functions just like the one found on the iPad. This includes all the effects like:
X-Ray
Kaleidoscope
Light Tunnel
Thermal Camera
Mirror
Squeeze
Stretch
Twirl
He claims the tweak is 99% bug free and is legal due to the fact it pulls all the necessary files from Apple. You can download the tweak from the BigBoss repo for free.