As we've mentioned in the past, the Mac Pro has not received a major design update since the chassis belonged to the Power Mac G5 in 2003. Jabbawok has one of the first Mac Pros from 2006, and has found a way to coax Mac OS X 10.8 Mountain Lion onto the aging professional rig. Jabbawok has used hackintosh tools, originally for booting Mac onto a Windows PC, to trick Apple's newest operating system into booting on the oldest Mac Pro.
It should be noted that Jabbawok wasn't able to use a pure Mac Pro 1,1, because the pokey NVidia 7300 GT isn't supported by Mountain Lion. The Mac Pro was updated to a relatively new Apple-branded version of AMD's HD5770.
In addition to the graphics card, the hack needed to bypass two issues: the lack of 32-bit compatibility in Mountain Lion and the fact that the Mac Pro is not on the software's list of supported devices. Jabbawok used the Chameleon bootloader to emulate EFI64 protocols in Legacy Boot, which was accomplished with a second SATA hard drive, and formatted it accordingly. Afterwards Jabbawok edited the PlatformSupportValues, and installed custom software to enable HDMI out.
Needless to say, the hack is for a niche audience. It's an involved process which requires new hardware, and is intended for a machine that is six years old. That said, it's interesting to see the steps that Apple's biggest fans will go to to get the latest software updates working on legacy hardware. If you want to read the step-by-step guide, you can take a look at Jabbawok's blog. Just be careful, as this method can erase or otherwise damage the contents of your computer's hard drive.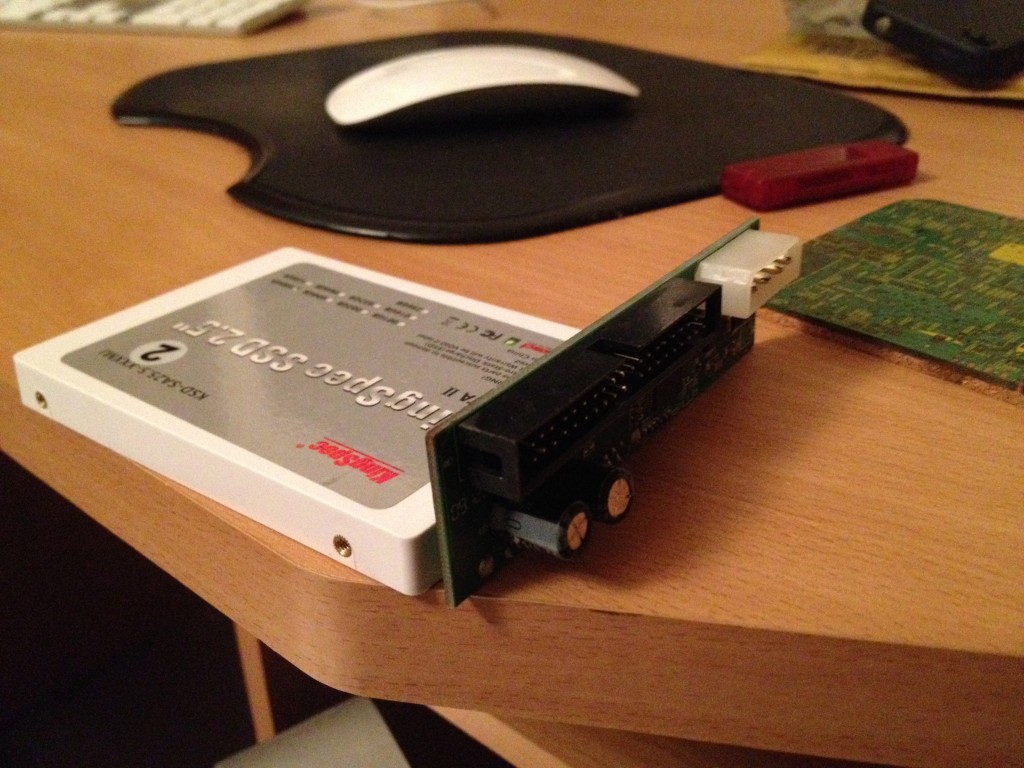 After six years would you look for a way to install a new opperating system on your computer, or would you look for a new machine? Share your thoughts in the comments section below.