Are you someone who has multiple Instagram accounts? Wouldn't it be easier if you could manage all your Instagram accounts on your iOS device without having to Log Out and Log In every time you want to change accounts? Thanks to a new Cydia tweak called igSpeedster, now you can!
igSpeedster not only lets you manage multiple Instagram accounts on your iOS device, but it also lets you download, repost and a lot more.
Normally, on iOS, you cannot run multiple instances of an app. Therefore, you cannot have two or more Instagram accounts. You would have to log out of one account and log in to the other account if you want to use multiple accounts.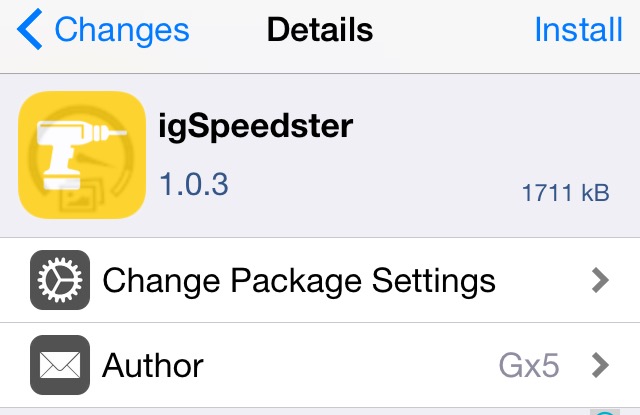 With igSpeedster, you can simply add multiple accounts within the same app and switch whenever you want. The tweak also lets you download photos/videos to your Camera Roll, repost photos, copy captions and click on links.
To switch accounts, all you need to do, is swipe on the Instagram app icon and you can choose from a list of accounts. It's that easy and very time consuming, specially for someone who is a social media manager for a brand or a company.
You can try igSpeedster from the BigBoss repository for free, but it's only a trial version. After 3 days of trial, you'll have to pay a fee to be able to use the tweak. If you really a tweak like this that does it all, then we would say it is indeed worth.
Try it out and let us know what you think.