Apple held their annual WWDC 2011 at the Moscone Center in San Francisco today. They've announced and introduced many revolutionary things, like OS X Lion, iOS 5, iCloud, and other iTunes products.
iOS 5 is packed with over 200 new features! The 10 noteworthy ones are:
Notification Center: Apple has redesigned their notification system. For those of you who have jailbroken iDevices, it closely resembles MobileNotifier. Maybe because Apple hired the developer of it, but it's a great new feature that many have longed for since the first iPhone.
iMessage: Apple said they wanted to include iPod Touch and iPad users, in their messaging. So they made iMessage. It's built in to the messages app so users can text, picture, and video messages other iOS devices. This benefits those who don't have a texting plan. This will also work over WiFi and 3G.
Newssstand: For all of you who love reading your daily news on your iDevice, this is perfect for you. iOS 5 organizes all your magazine and newspaper app subscriptions in Newsstand: a folder that lets you access your favorite publications quickly and easily. When a new issue is available, Newsstand will automatically download it in the background.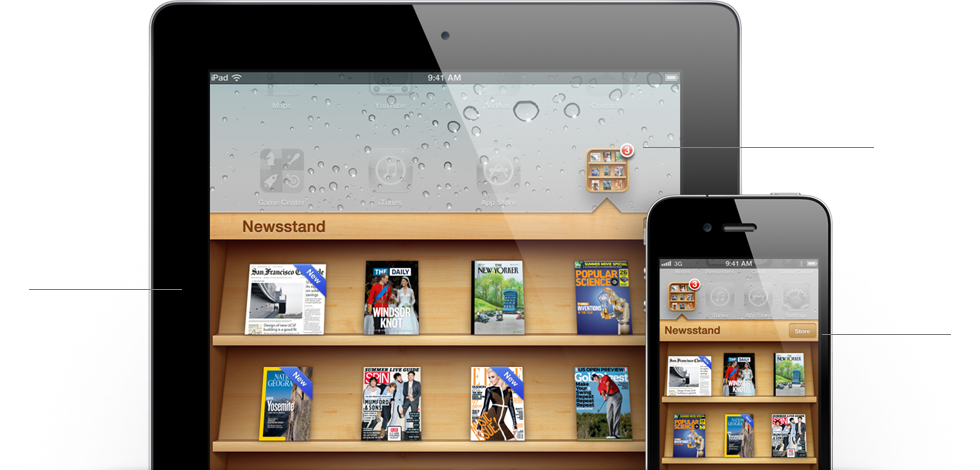 Reminders: This feature is basically your "to-do list". It has a great and easy to use UI. You can track locations, set due dates, and sync with iCal, Outlook, and iCloud. Since its locations based, when you arrive at a set location, it will automatically beep and notify you that you need to do something. Pretty amazing!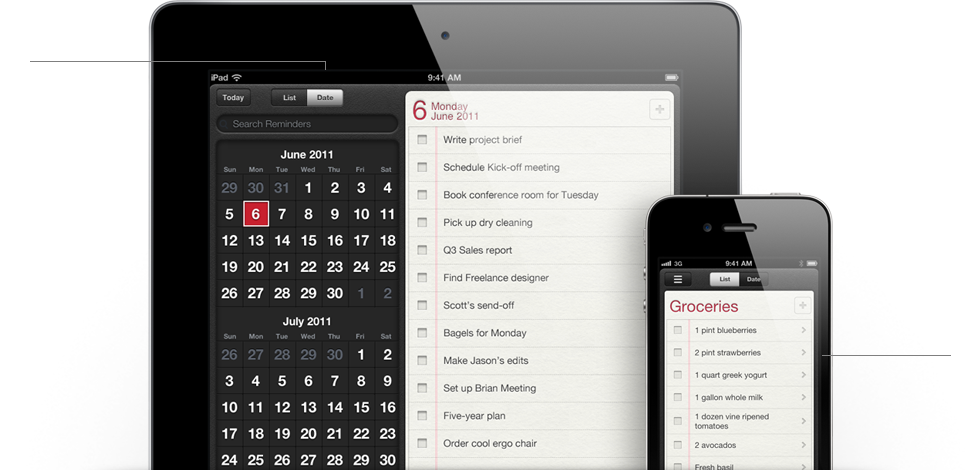 Twitter: iOS 5 is by far the most social iOS version. It makes it easier to tweet from Safari, Photos, Camera, Youtube, and Maps. You can also mention people by just typing @xxx. You only have to sign-in once and your good to go. For all of you who love to tweet, I definitely recommend getting this update in the fall!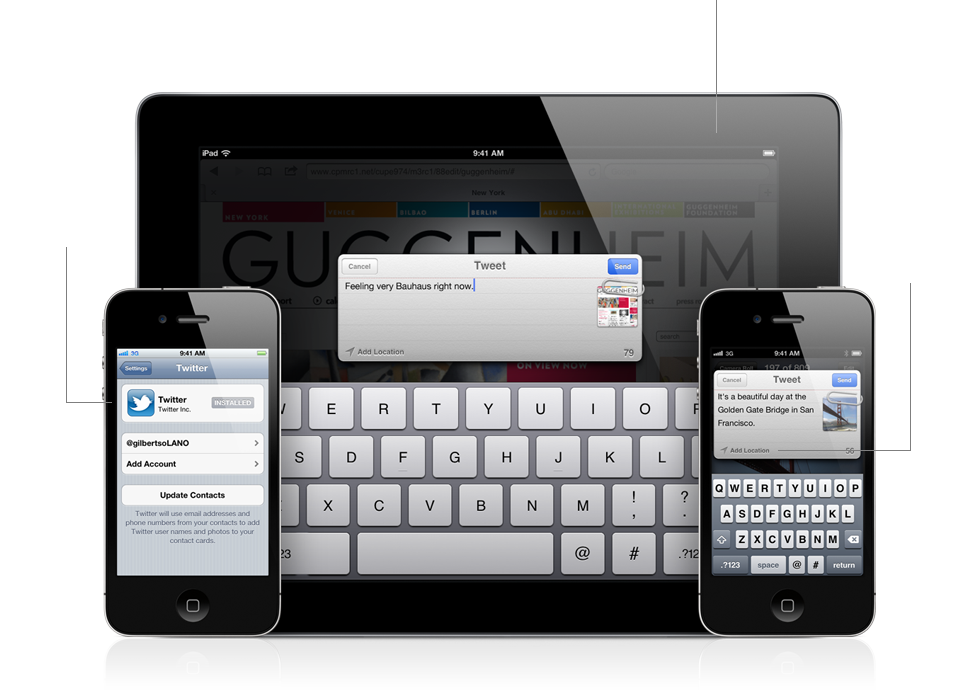 Camera: The camera app in iOS 5 is much better than before. Apple added a shourtcut to the Camera app on the lockscreen. It's right next to the slide to unlock button, so it's much faster to bust out the camera when the unexpected moments happen. Also they've added pinch to zoom, single-tap focus, and exposure lock. They even made the volume up button as a secondary camera button, which is great! If you have the photo stream feature set on, your photos will automatically be transferred to iCloud.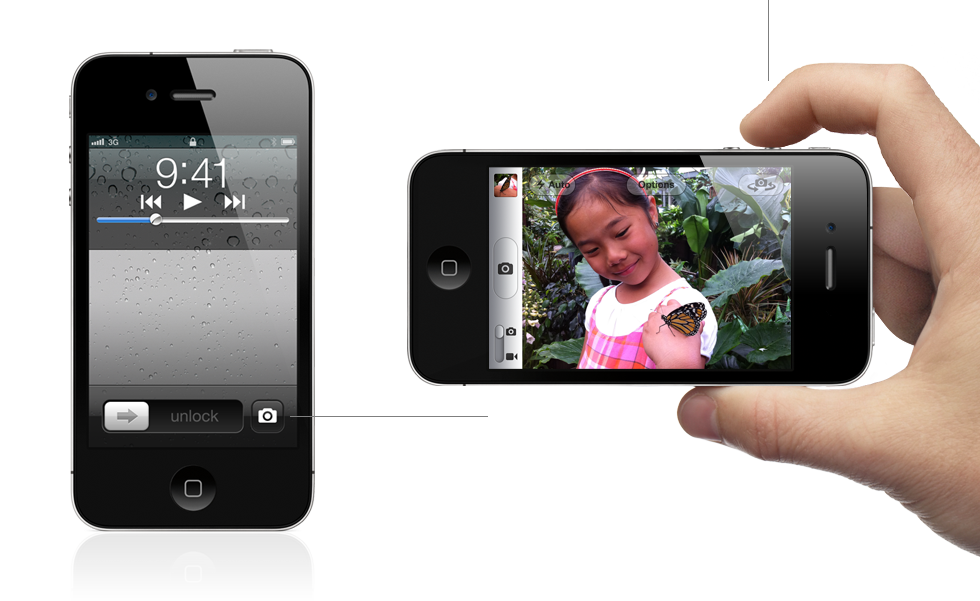 Photos: With the new Photos app, editing a picture is easier than ever. With just a few taps you can crop, rotate, enhance, and remove red-eye, right on your iDevice. Another feature they added is the ability to make albums. And with iCloud, you can access your pictures on all your iDevices.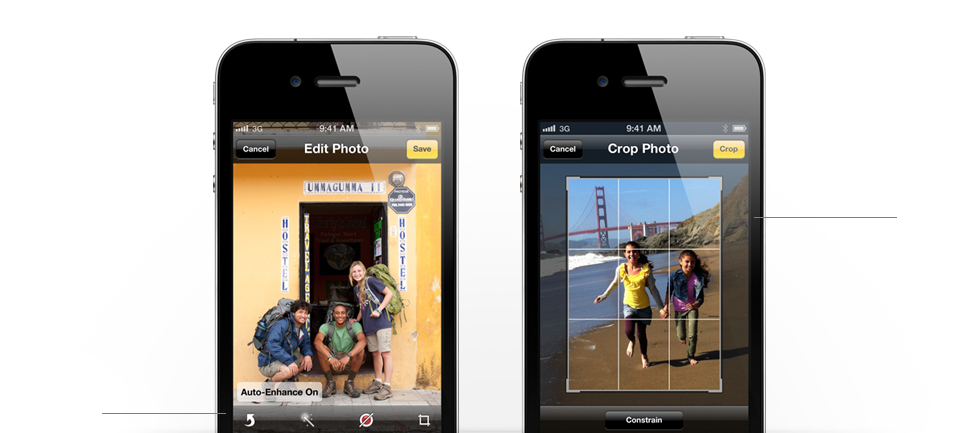 Safari: iOS 5 brings more features to Safari. The Reader features allows you to read an article with out pesky ads interrupting your vision. You can make a Reading List, which basically saves web pages to view later. And iCloud will automatically save those too, so you can start on your iPhone and end on your Mac.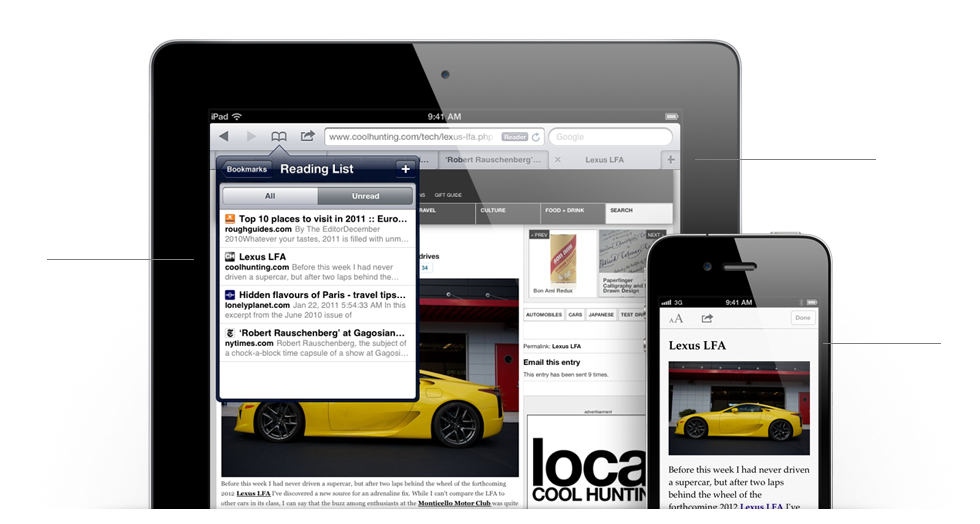 PC Free: This feature eliminates the need for a data cable. Your iDevice will wirelessly sync with iTunes without the need for a USB tether. Also, you can now setup your iDevice as soon as you get it out of the box, instead of having to connect to a computer first. Users will recieve OTA iOS updates, so you can backup and restore wirelessly.

Mail: Apple added many new features to the Mail app, as well. You can now format text using bold, italic, or underlined fonts. Create indents in the text of your message. Drag to rearrange names in address fields. Flag important messages. And with iCloud, you mail syncs through all your iDevices.
iOS 5 is amazing! It has many features that will make iOS set the bar for mobile operating systems. It's compatible with the iPod Touch 3rd and 4th gen, iPhone 3GS and 4, and both iPads. It's going to be released this fall. I can't wait! Are you excited?