Sometimes with new software, comes the fear of leaving older hardware behind. Apple recently announced iOS 8 and Mac OS X 10.10 with new features that utilize newer hardware. Some older iOS devices and Macs will no longer support the new software. To make things easier for you, we've listed iOS devices that are compatible with iOS 8 and Macs compatible with OS X Yosemite.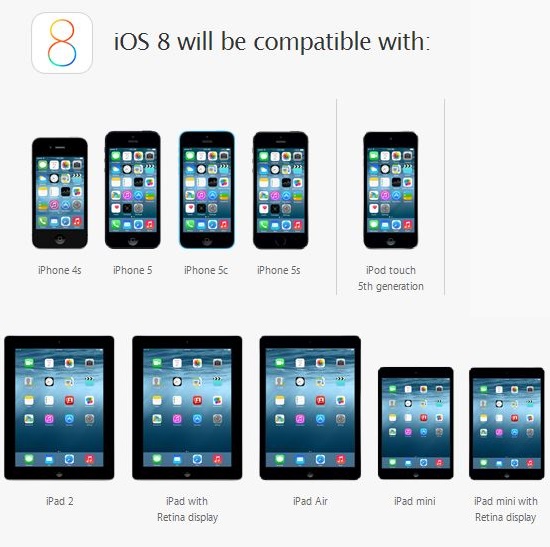 iPhone 4S
iPhone 5/5s/5c
iPad 2, 3rd/4th gen, Air, mini, mini with Retina
iPod Touch 5th gen
That's all the iDevices that support iOS 8. The iPhone 4 and older devices will not support the latest version of iOS. Apple's iPhone 4 will only be able to run iOS 7.1, anything later than that can't be handled by the ageing A4 chip. The original iPad and the 3rd, 4th gen iPod Touch will also be not able to run iOS 8. If you have any of these devices and don't want to be left behind, it's time to upgrade.
Here's the list of devices that can run the latest OS X 10.10 Yosemite.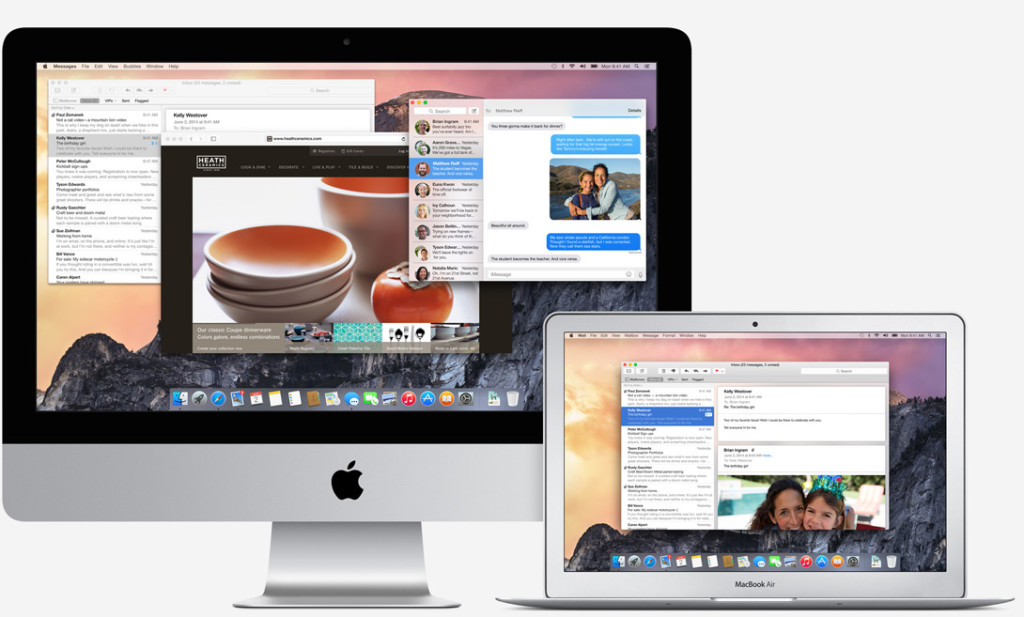 iMac (Mid-2007 or later)
MacBook (13-inch Aluminum, Late 2008), (13-inch, Early 2009 or later)
MacBook Pro (13-inch, Mid-2009 or later), (15-inch, Mid/Late 2007 or later), (17-inch, Late 2007 or later)
MacBook Air (Late 2008 or later)
Mac Mini (Early 2009 or later)
Mac Pro (Early 2008 or later)
Xserve (Early 2009)
If your MacBook, iMac, Mac Pro or Xserve is not in the above list, then you cannot install OS X 10.10. Once again, it's time to upgrade.
iOS 8 and OS X 10.10 Yosemite bring a lot of new features to the table and you wouldn't want to miss them.